C1 D5 Baseball Tournament Bracket #tigerstrong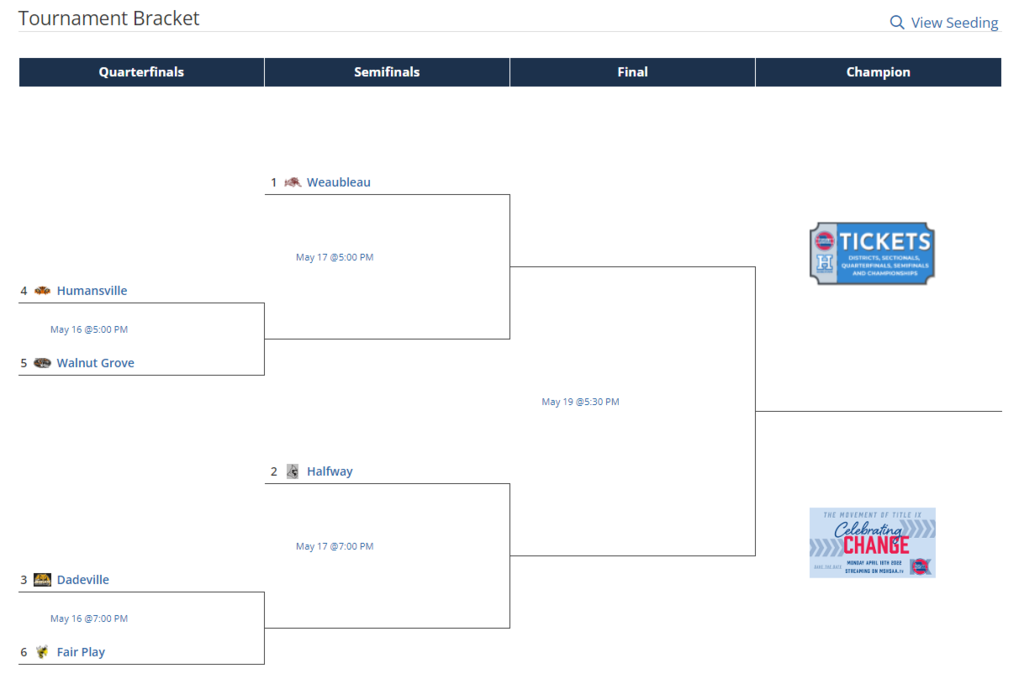 Tigerstrong Tuesday! The Weaubleau School District is excited to join other school districts across the region in celebrating teachers and staff every Tuesday. We wouldn't have the success we enjoy without these dedicated individuals. #tigerstrong #TeacherProud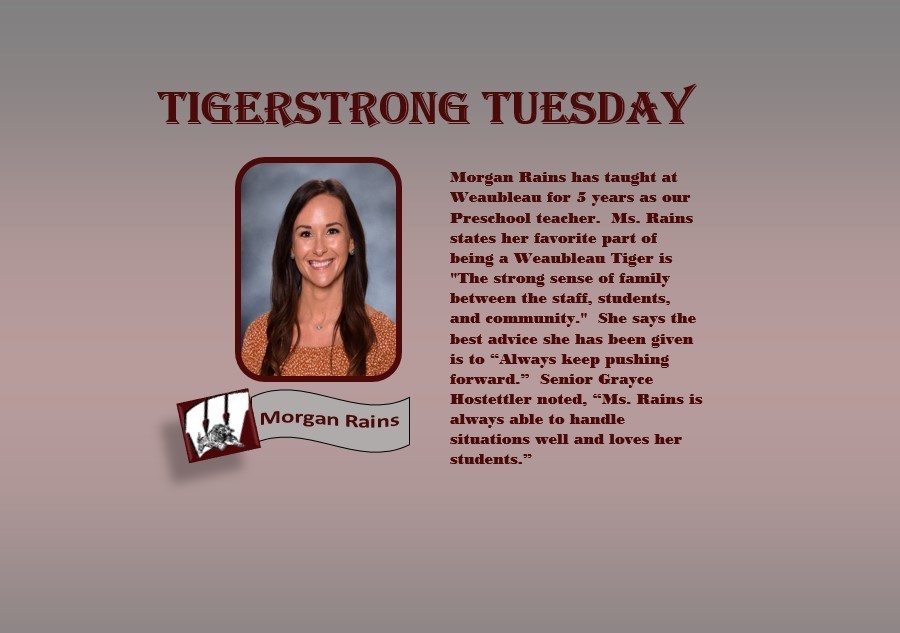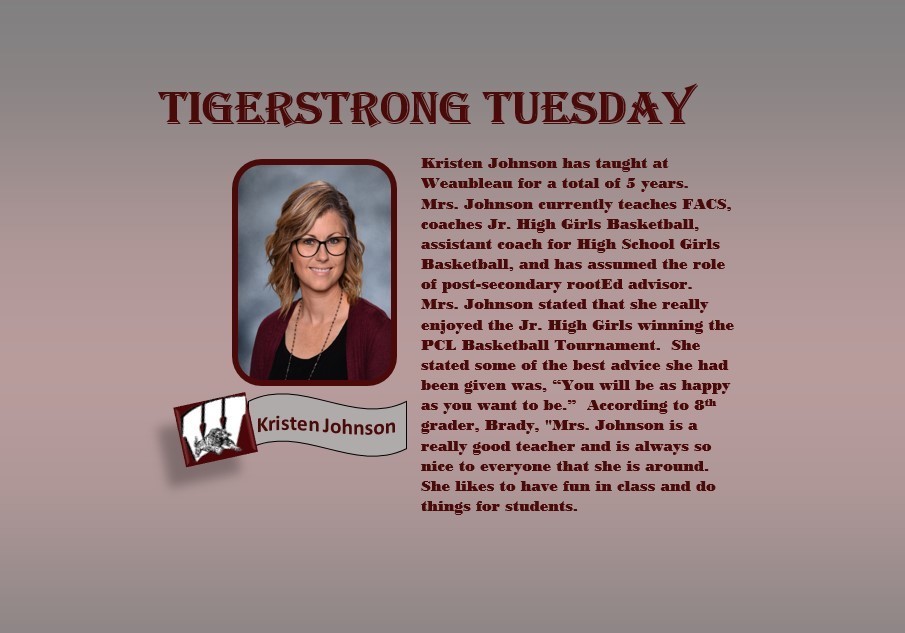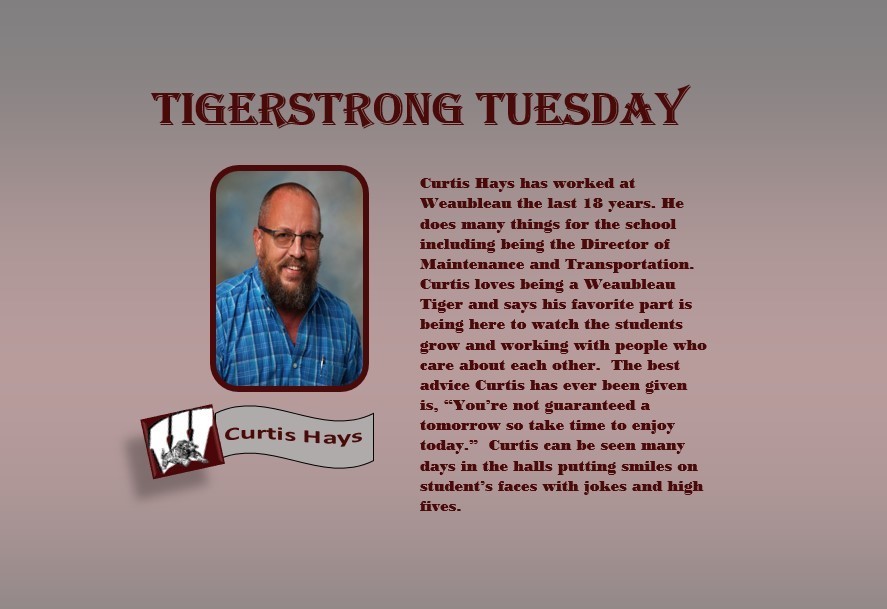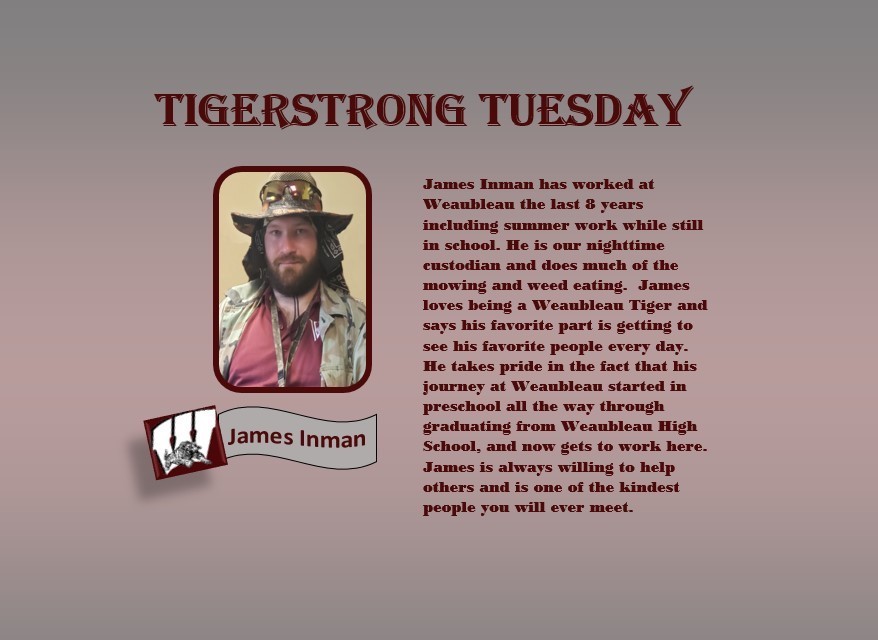 The 2022 Academic banquet is tonight at 6:00. Invitations went home with grade cards. If you plan on attending, please call Brandy in the high school office ASAP. Thank you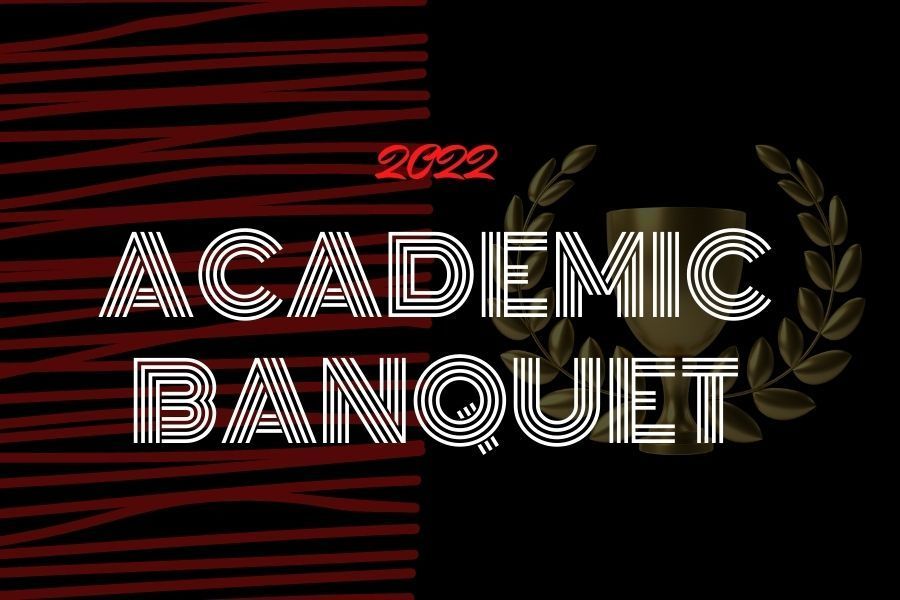 Our seniors took one last trip together to BigShots Golf. FORE!!!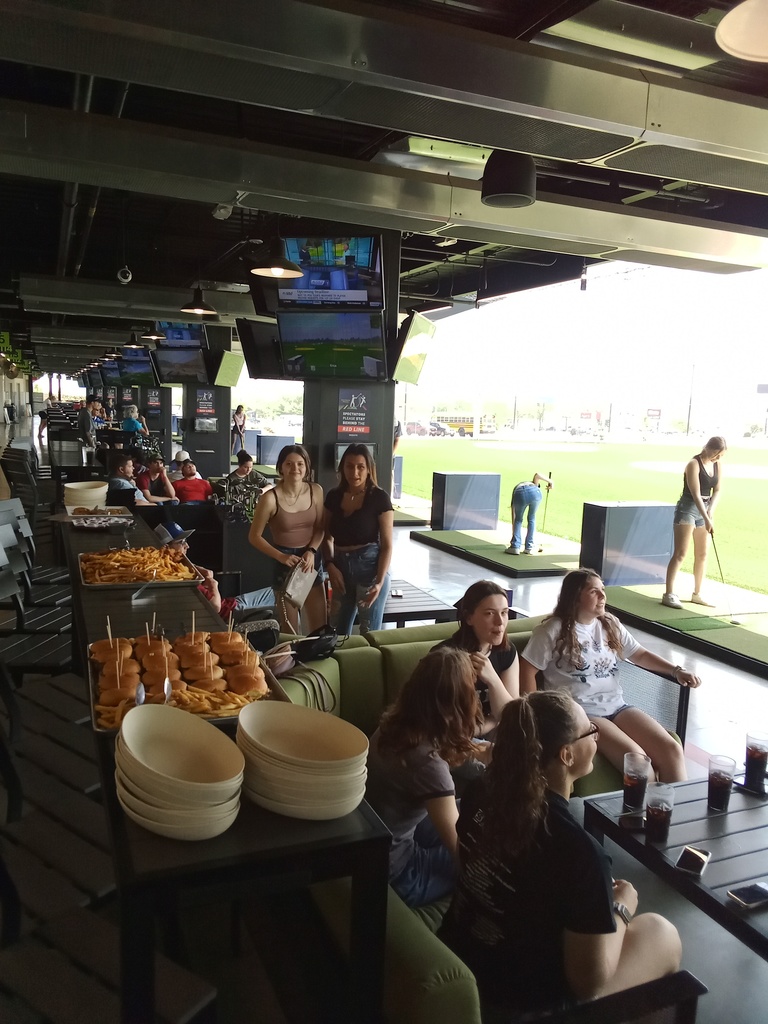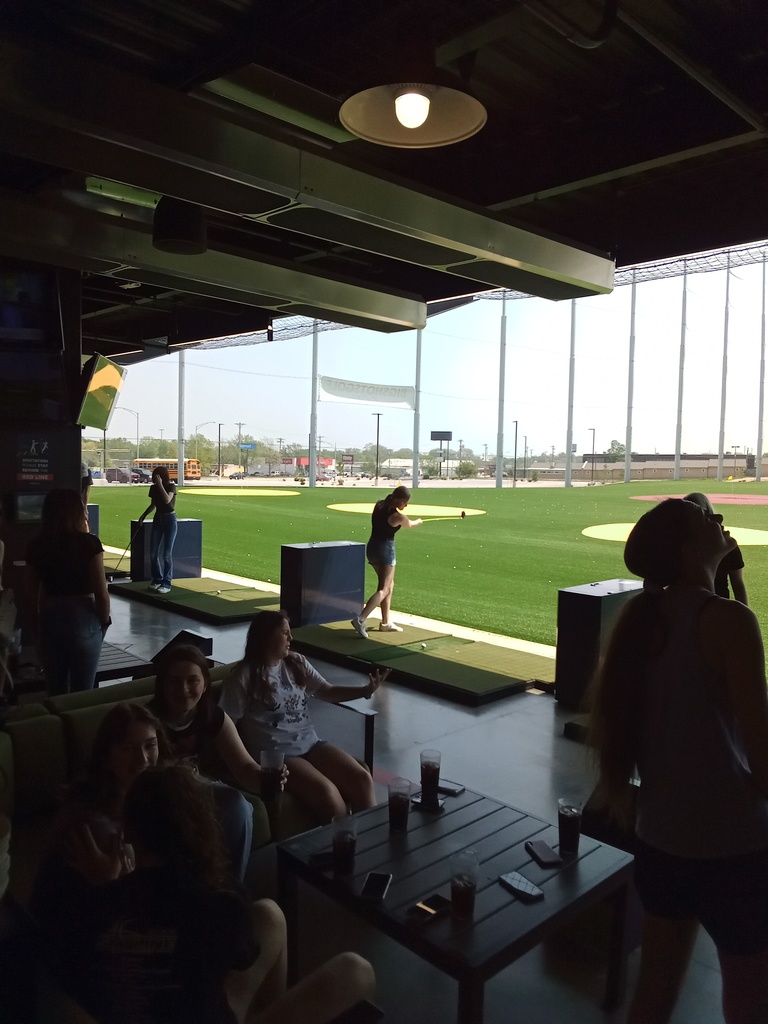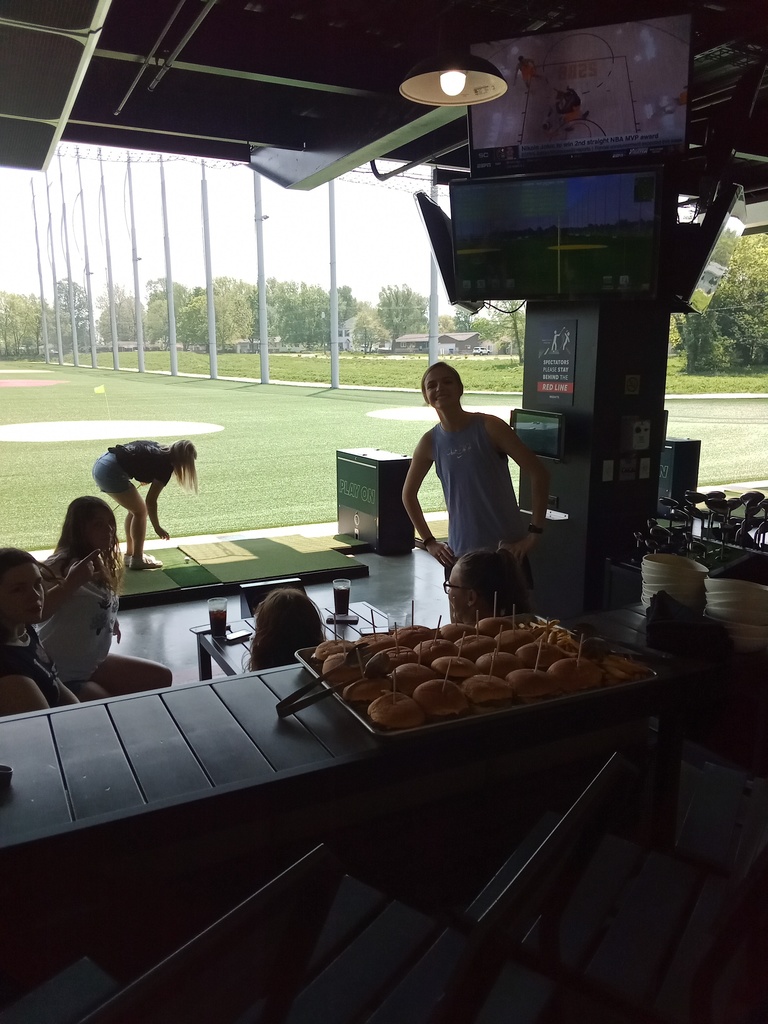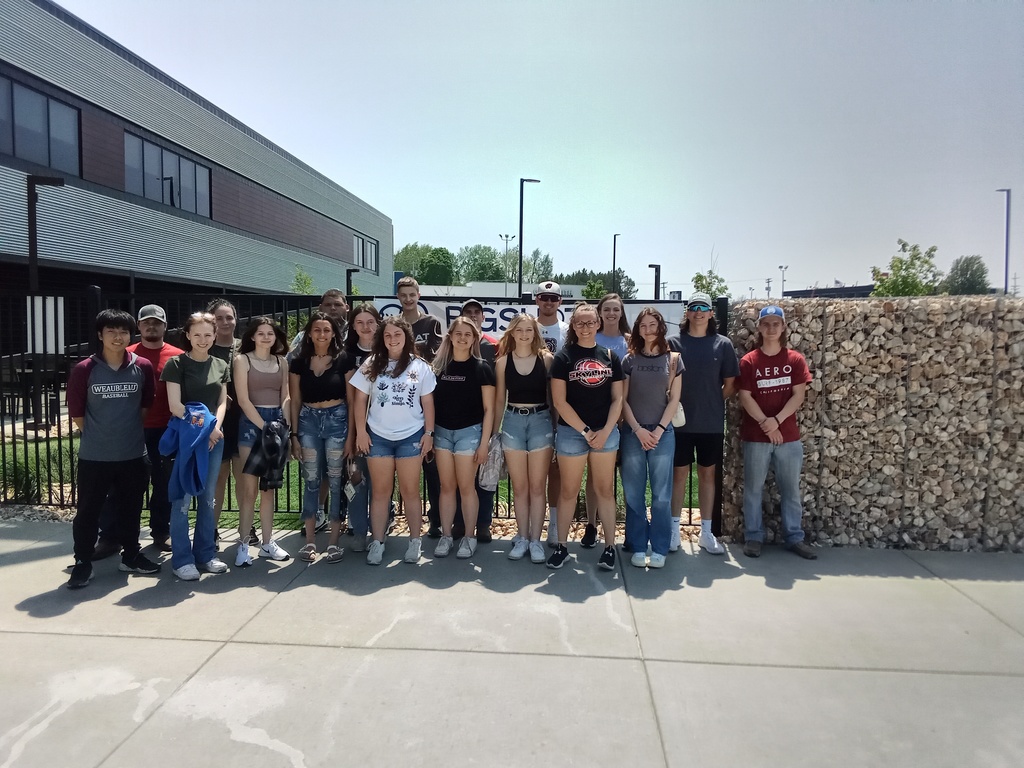 #decisionday2022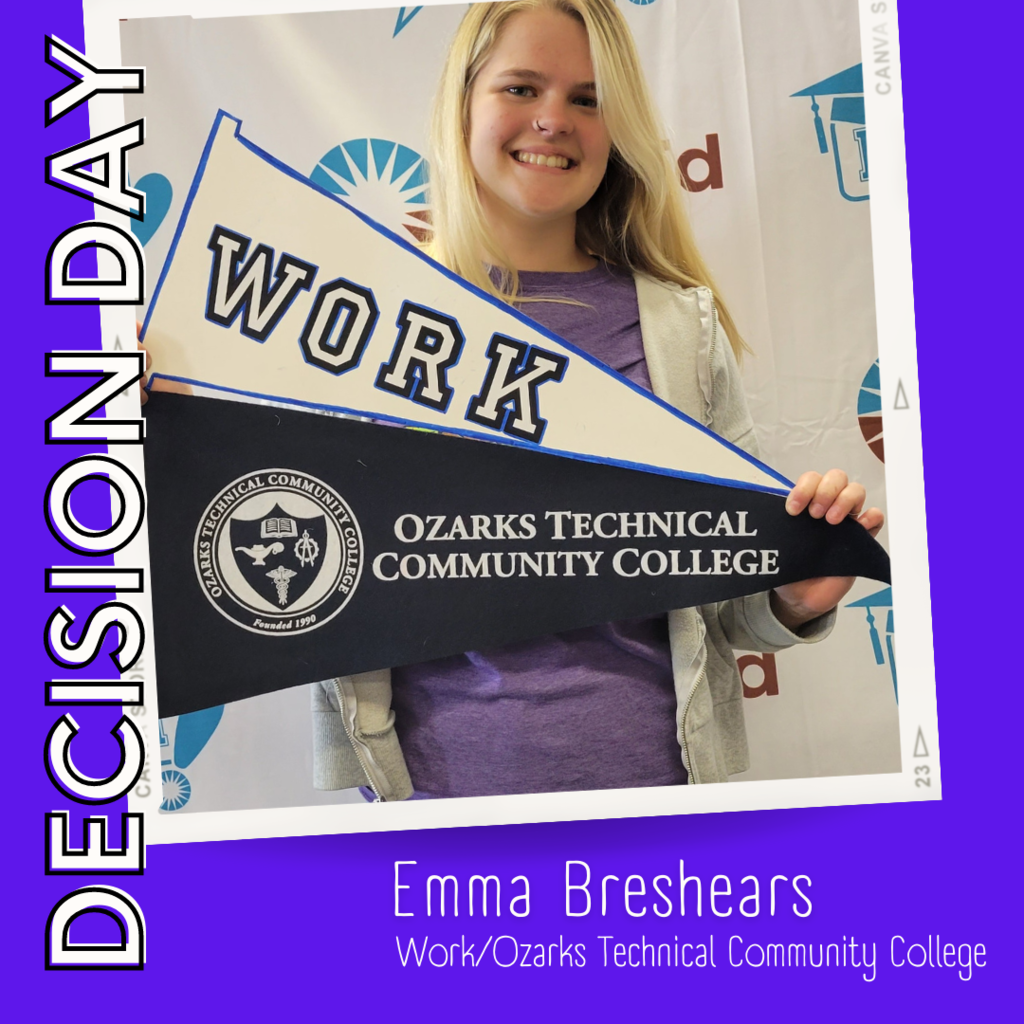 Mrs. Donna Peterman, one of the former first-grade teachers of the class of 2022, provided breakfast and inspiration to the seniors on their last full day of classes.
Weaubleau eighth graders went to Jefferson City on Thursday. Students met their representatives, climbed to the Whispering Gallery, sat in on a legislative session, visited the Missouri Military Museum, and toured the Highway Patrol Museum.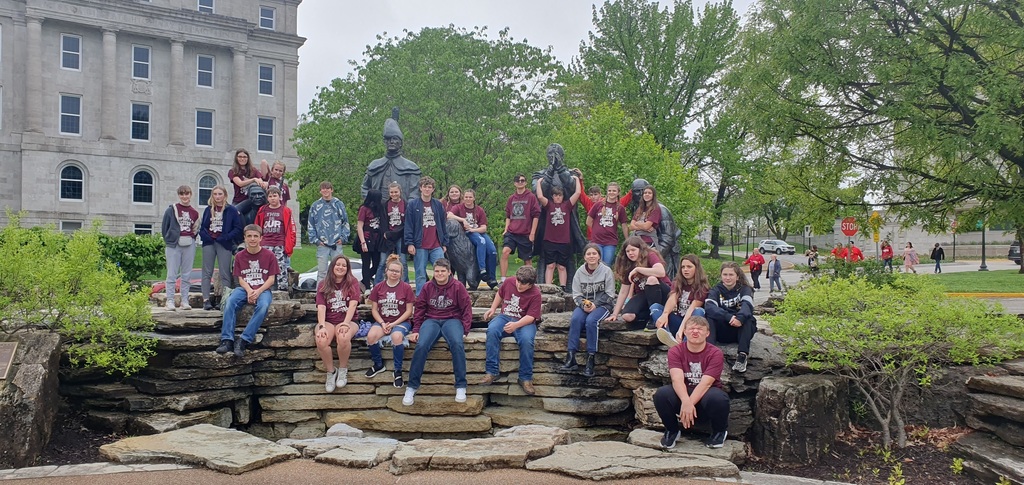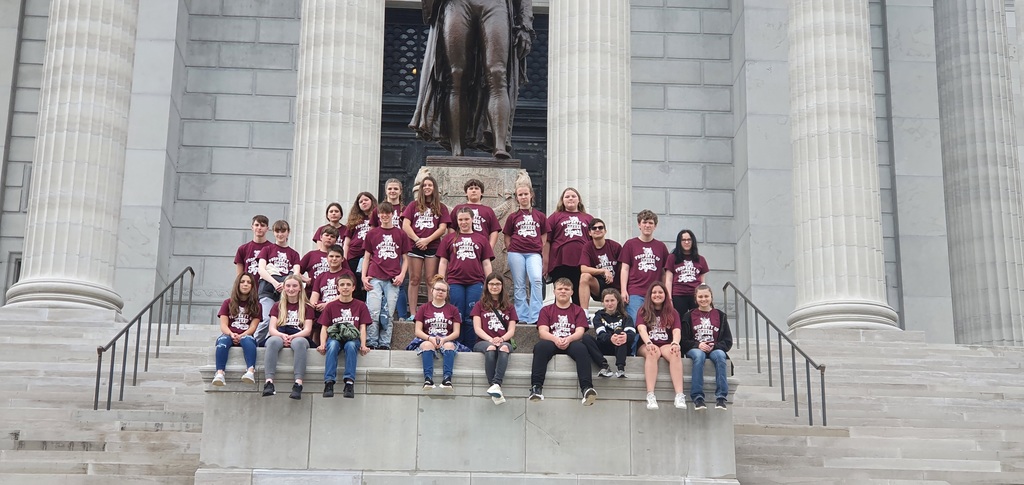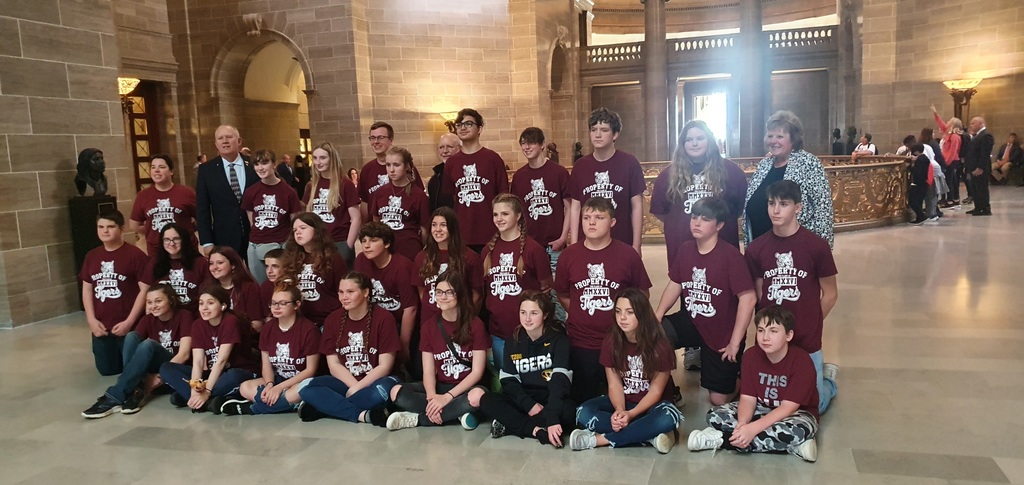 Reminder-School will be in session tomorrow, May 9. This is our final snow makeup day.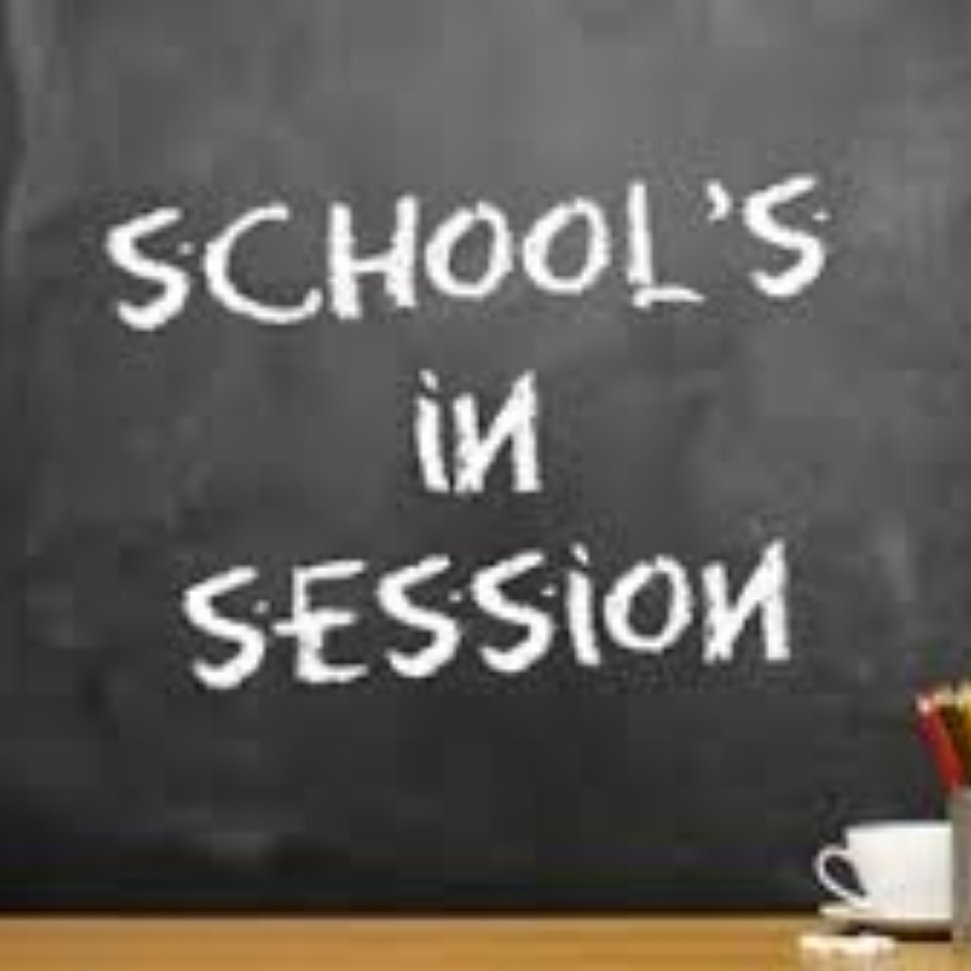 Weaubleau Track & Field Districts are tomorrow at Skyline H.S. - Admission is $5 for those over the age of 5. You can follow along with live results via MileSplit here:
http://milesplit.live/meets/479789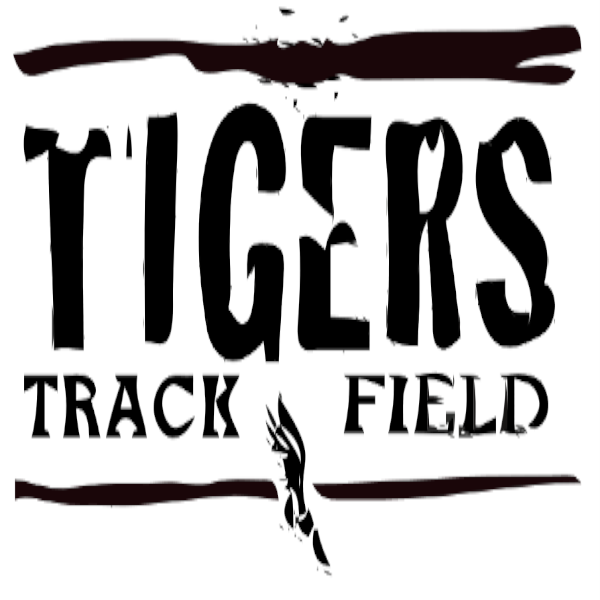 A special Thank You to Weaubleau Booster Club, Weaubleau 1st Baptist Church, Coon Creek Baptist Church, and to all the community members who brought in food and gifts for our teachers and staff during Teacher/Staff Appreciation Week. We are thankful to be a part of such a caring and supportive community!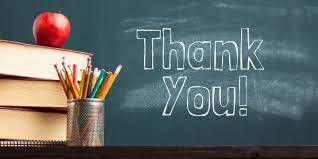 The baseball games at Weaubleau today have been canceled.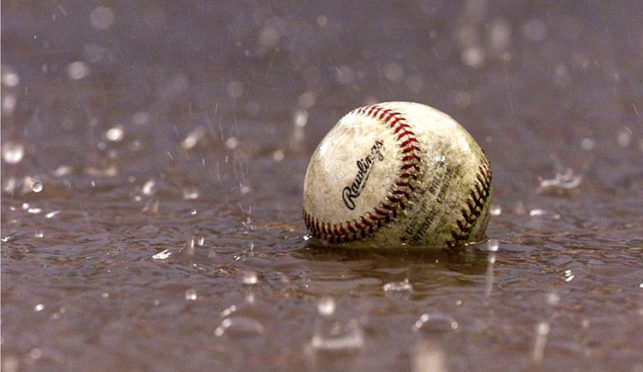 #decisionday2022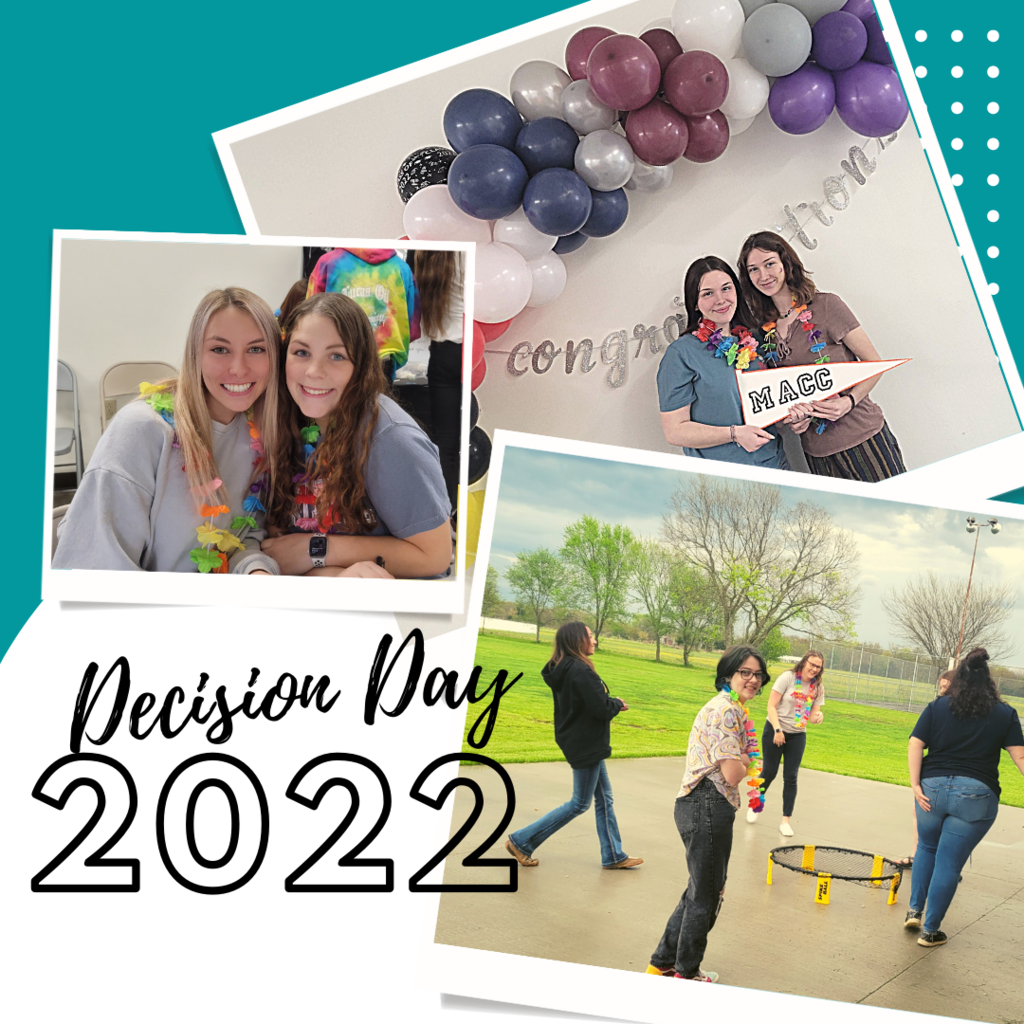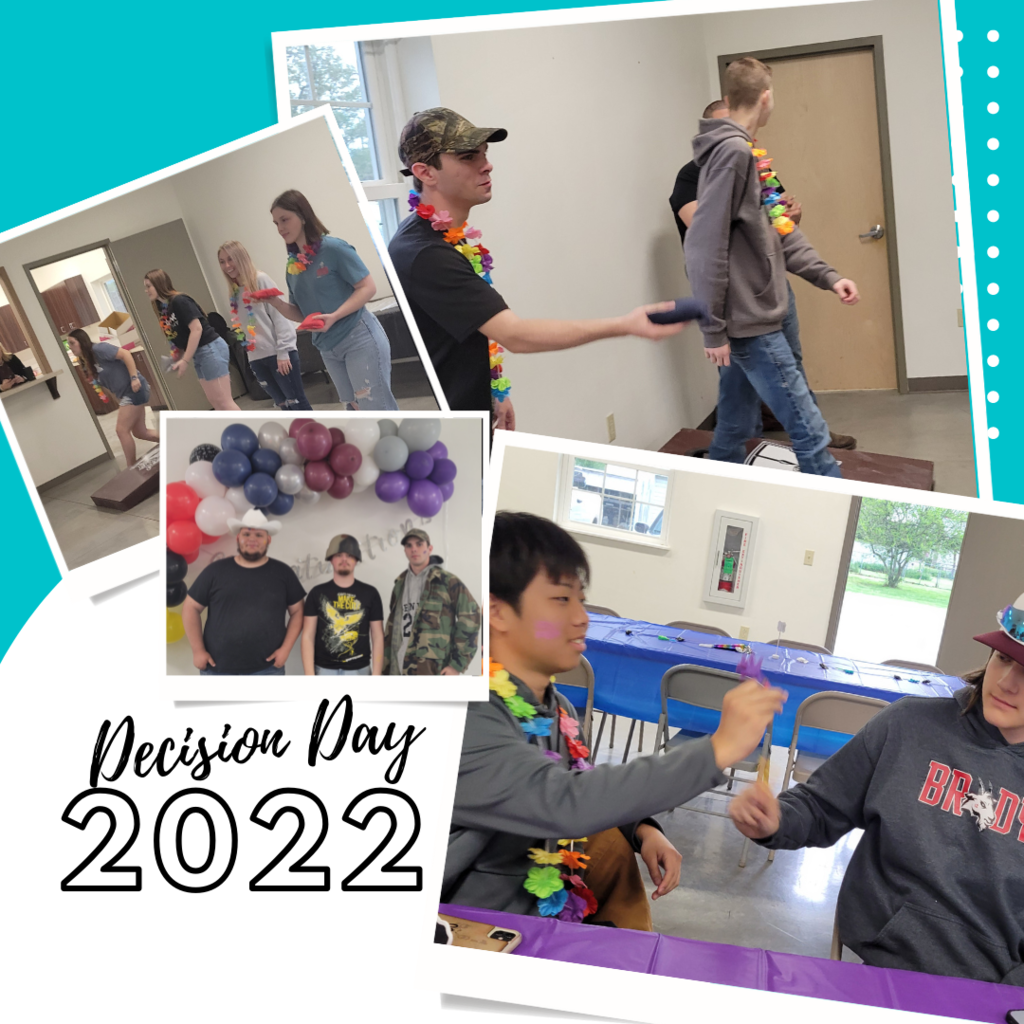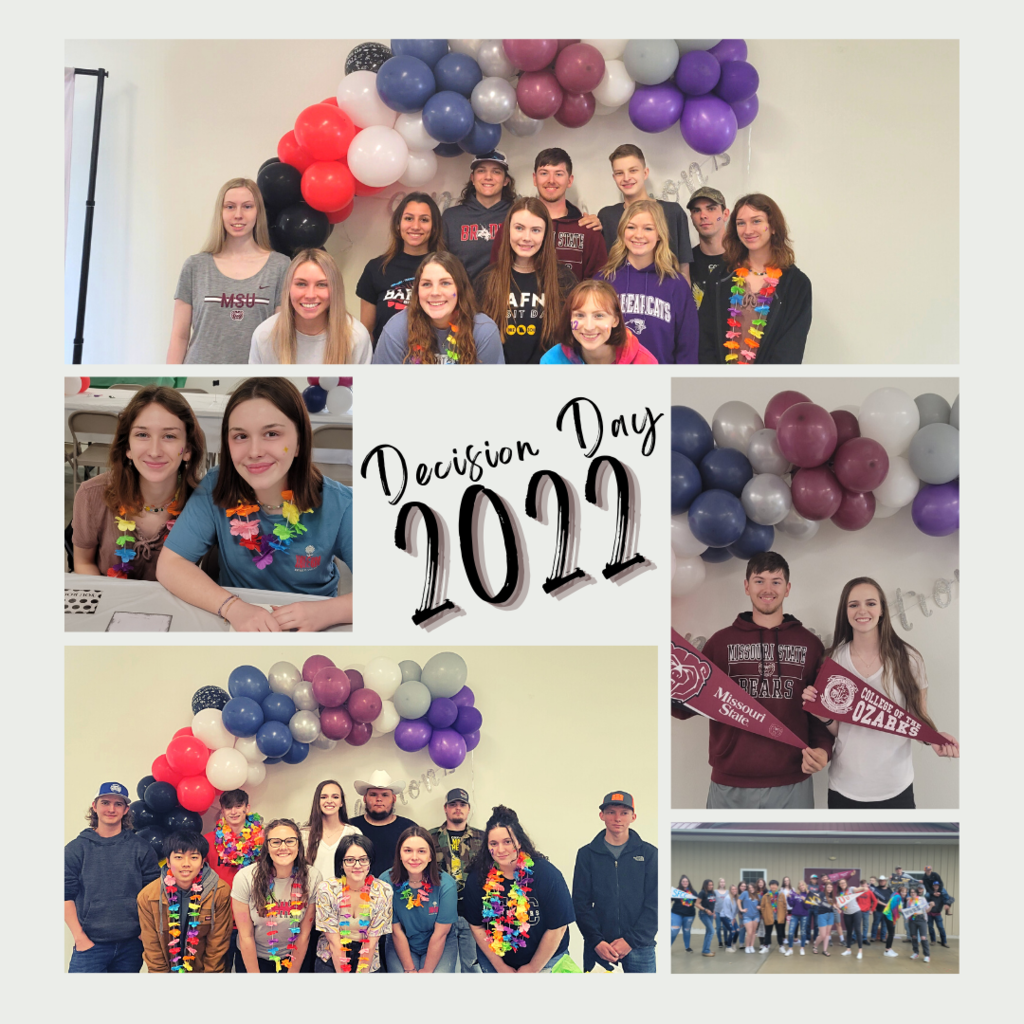 #decisionday2022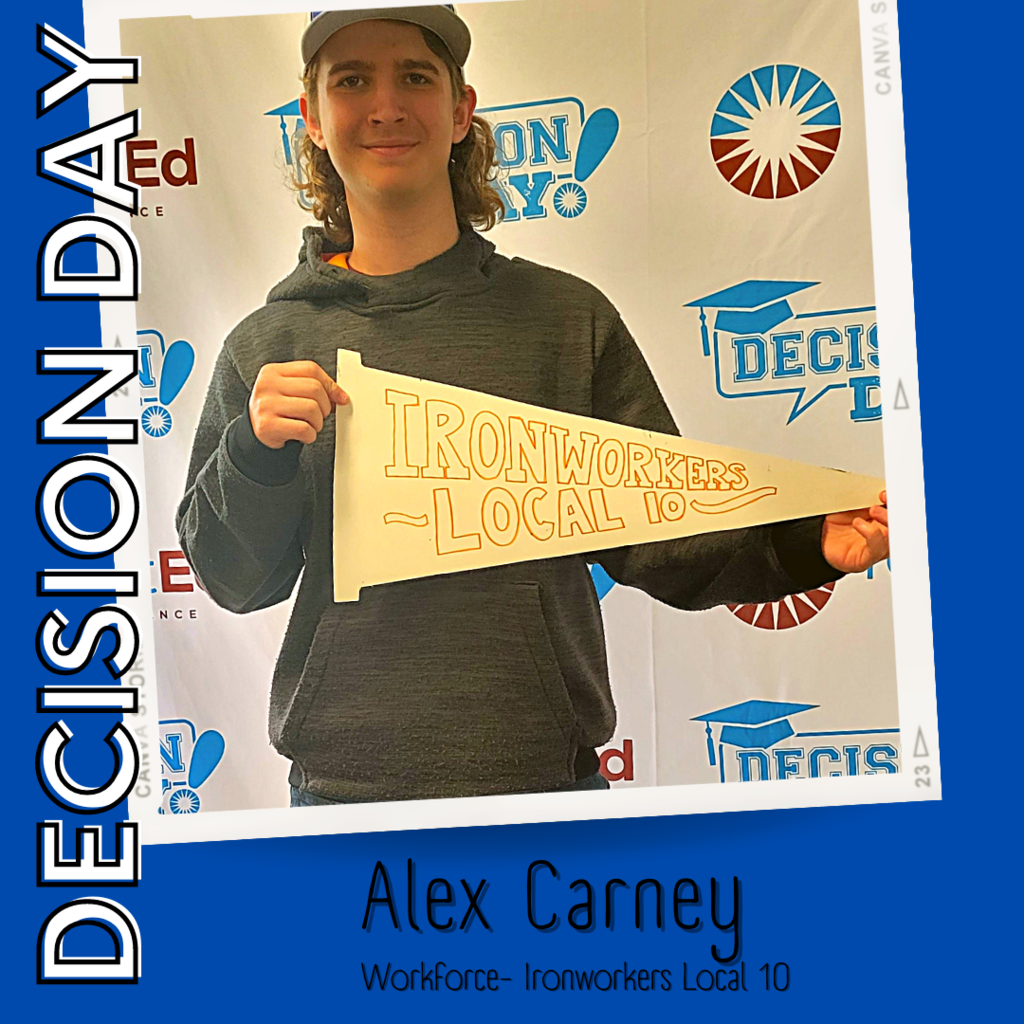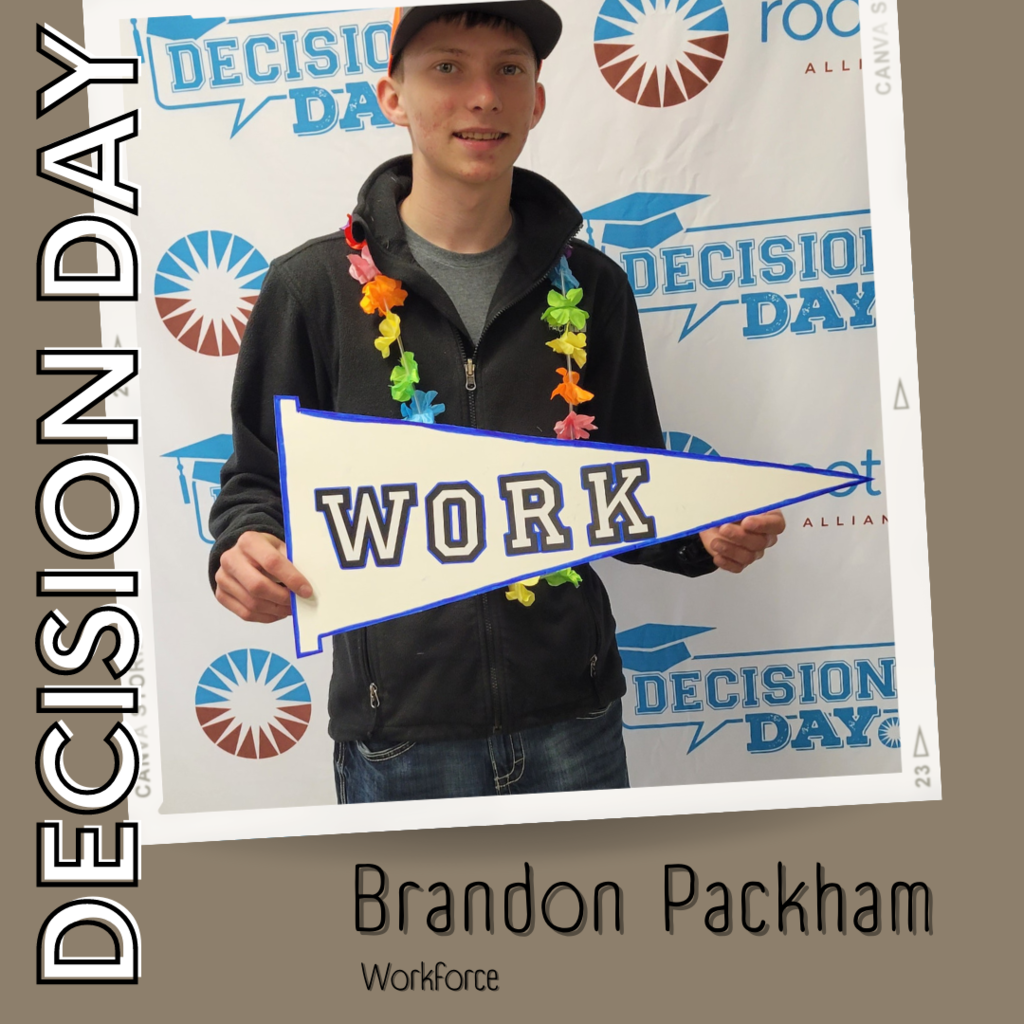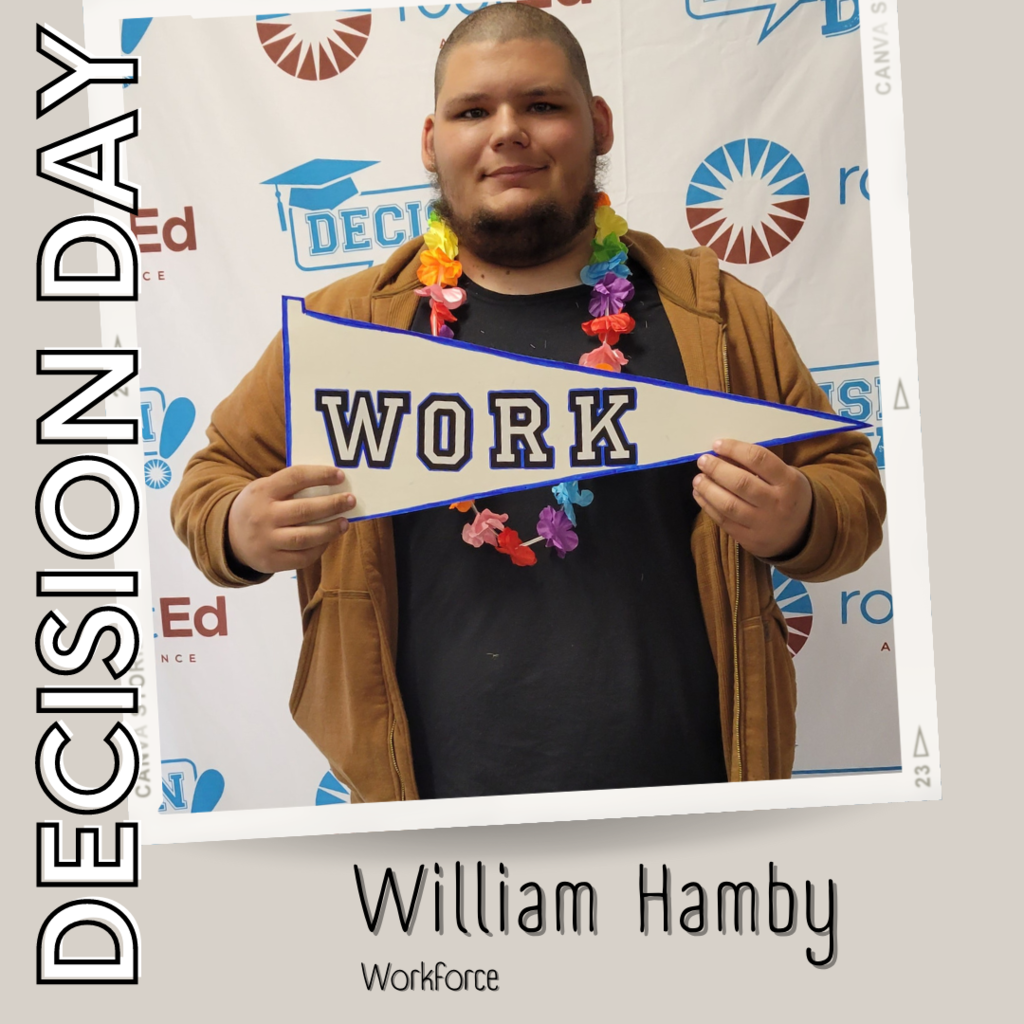 #decisionday2022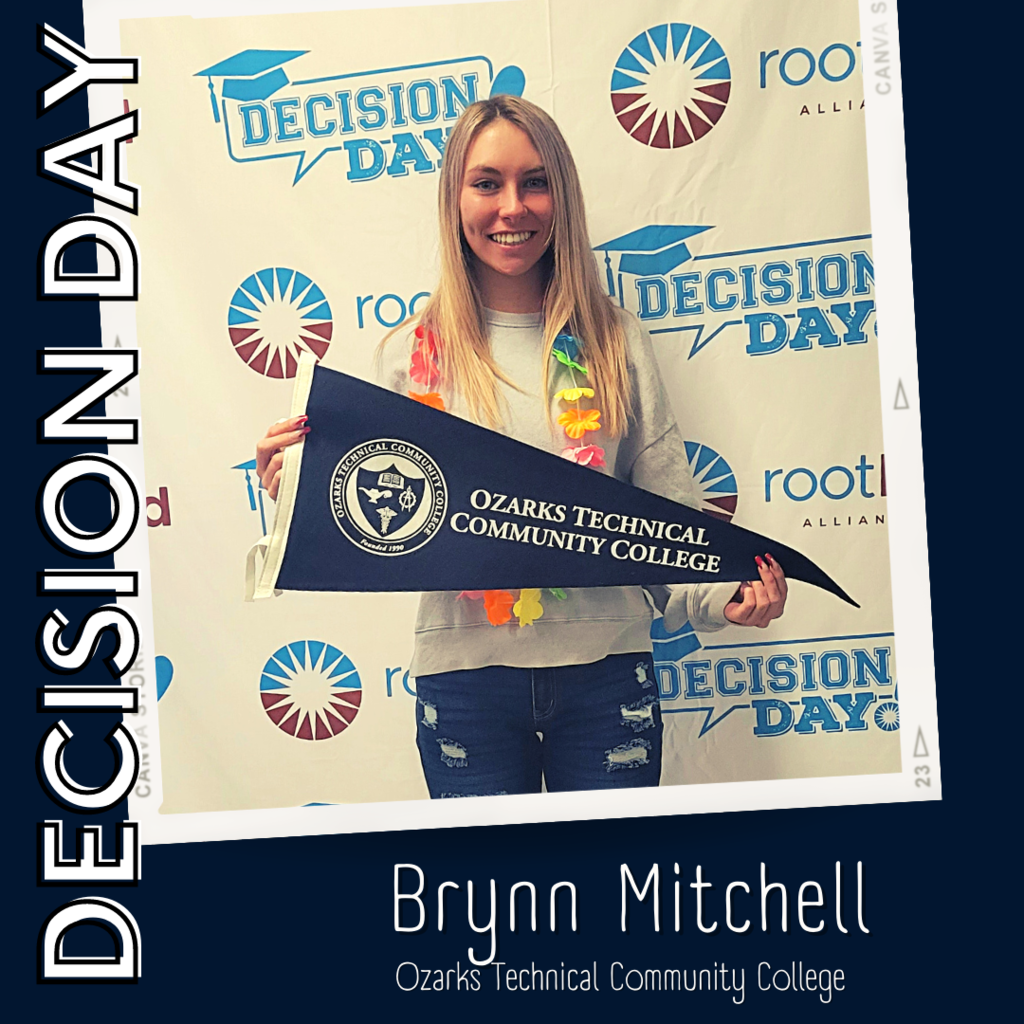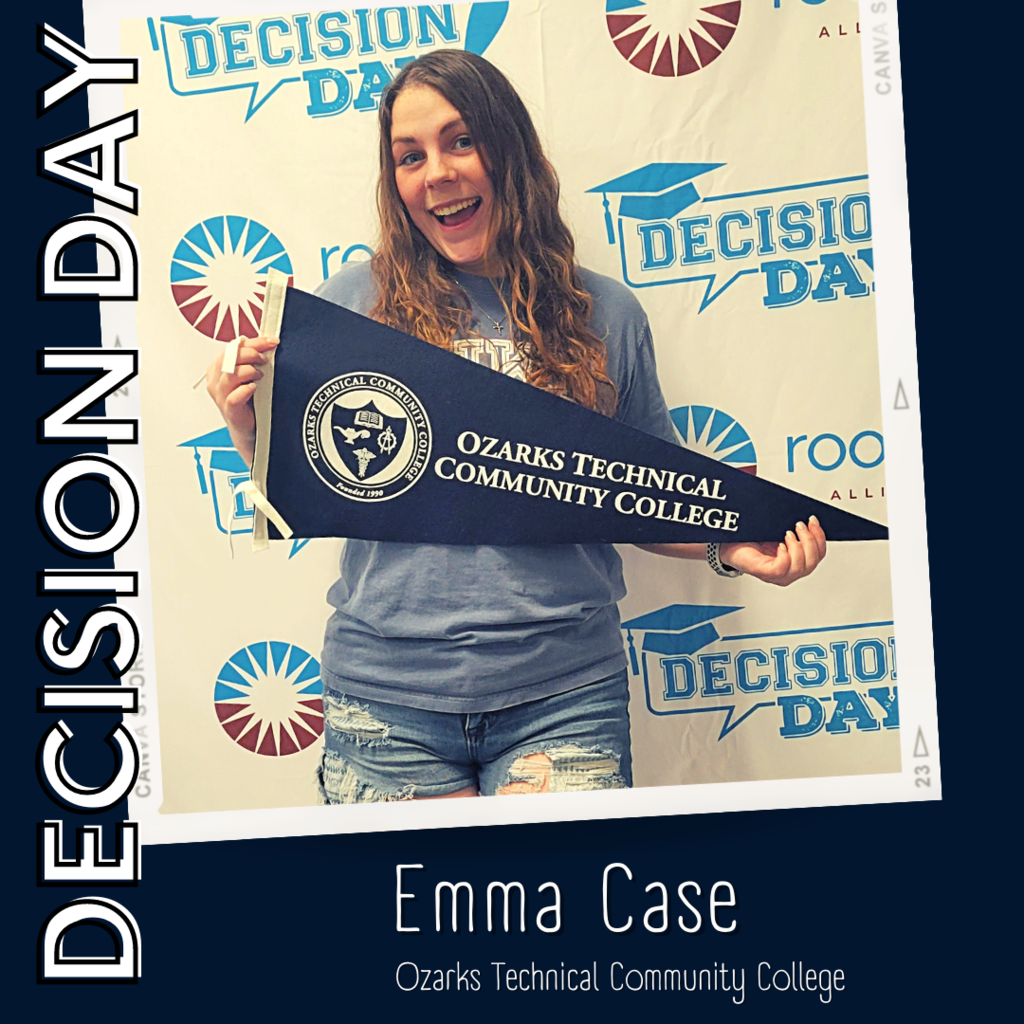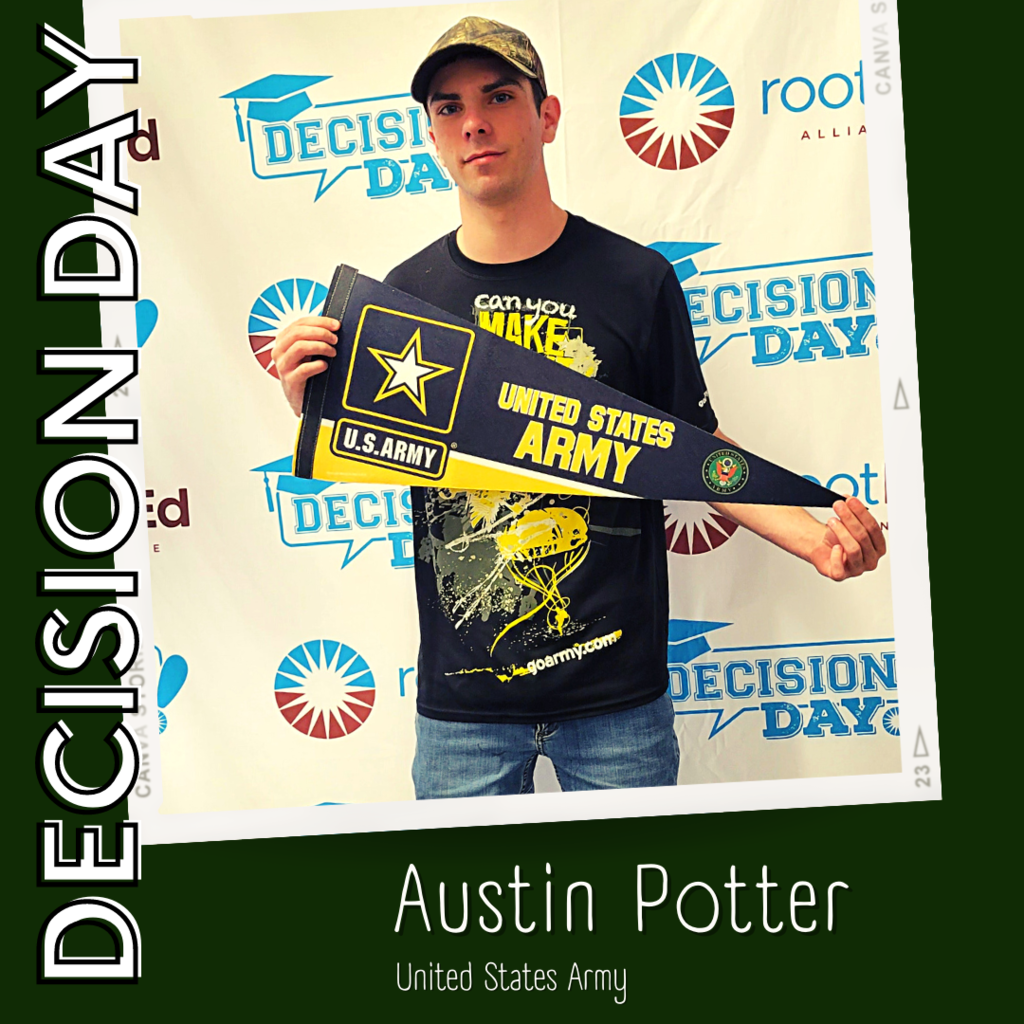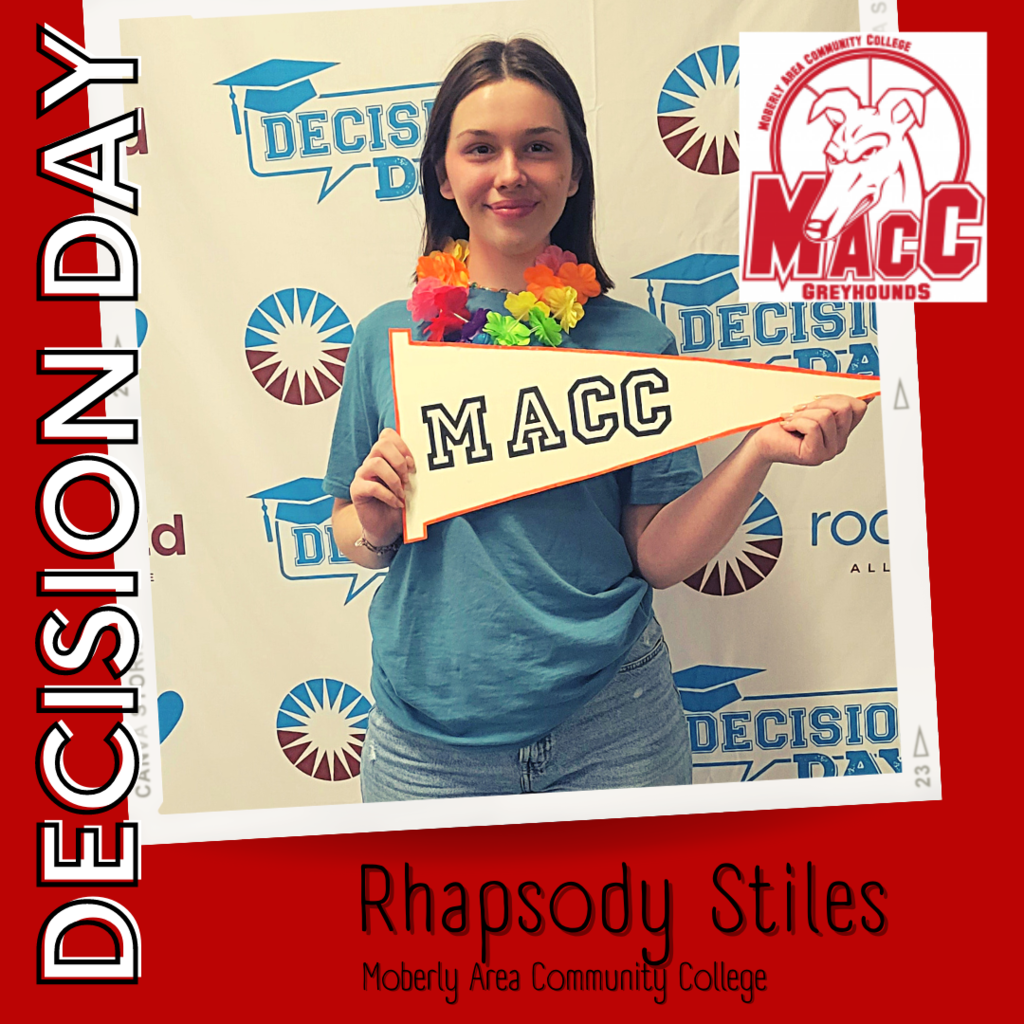 #decisionday2022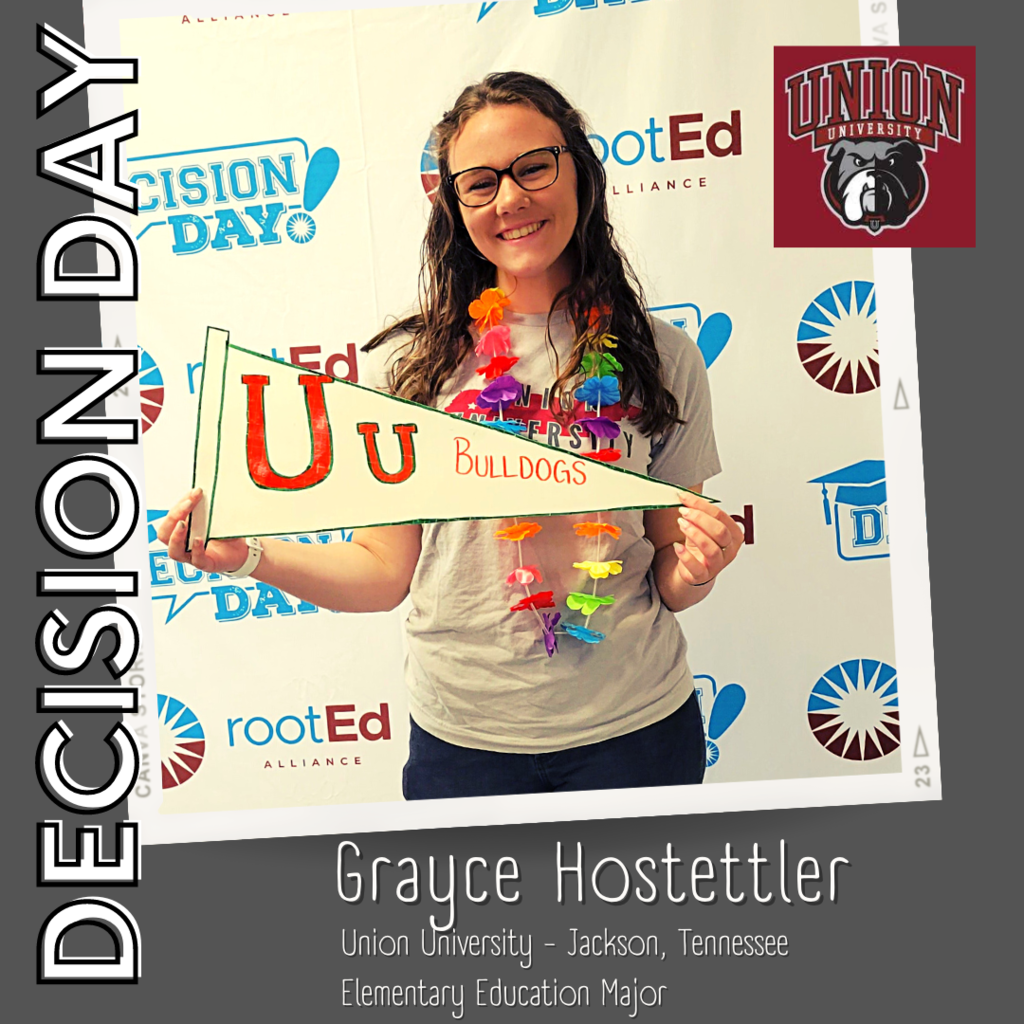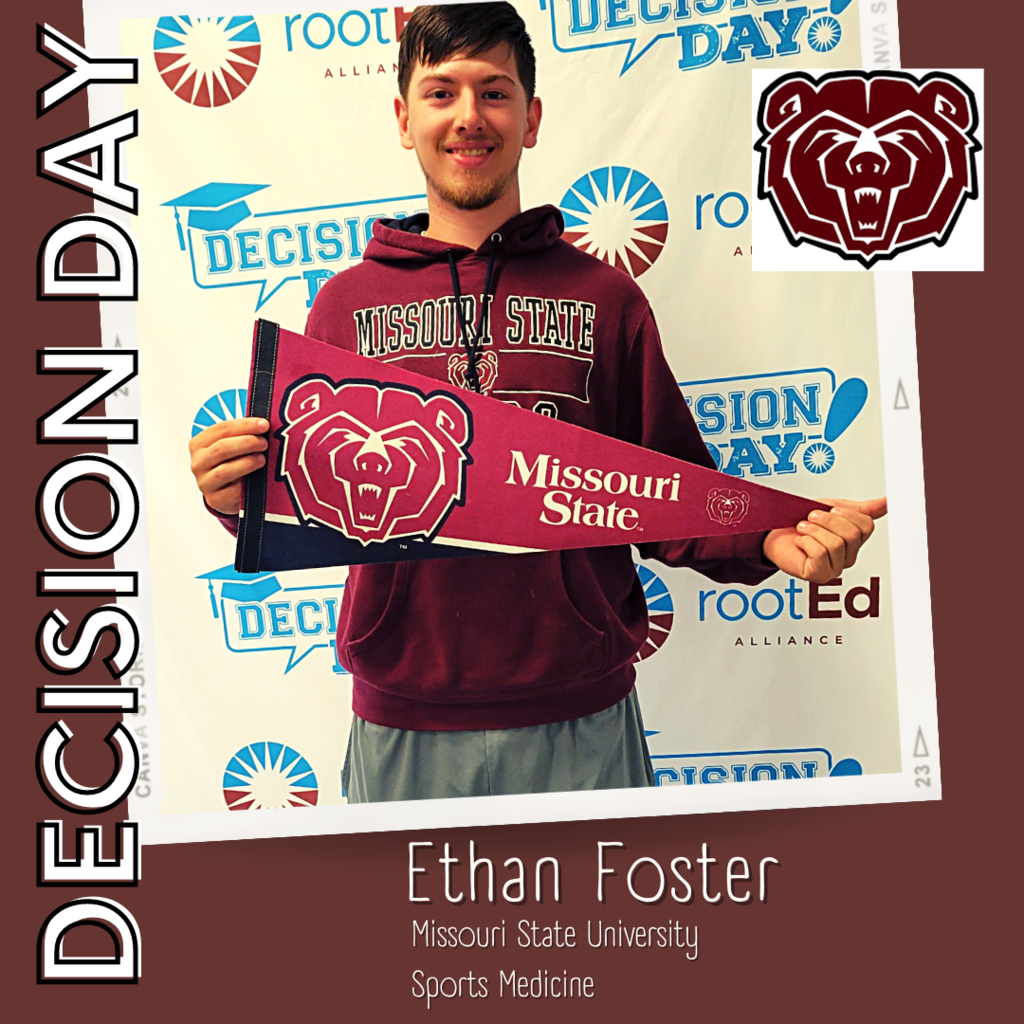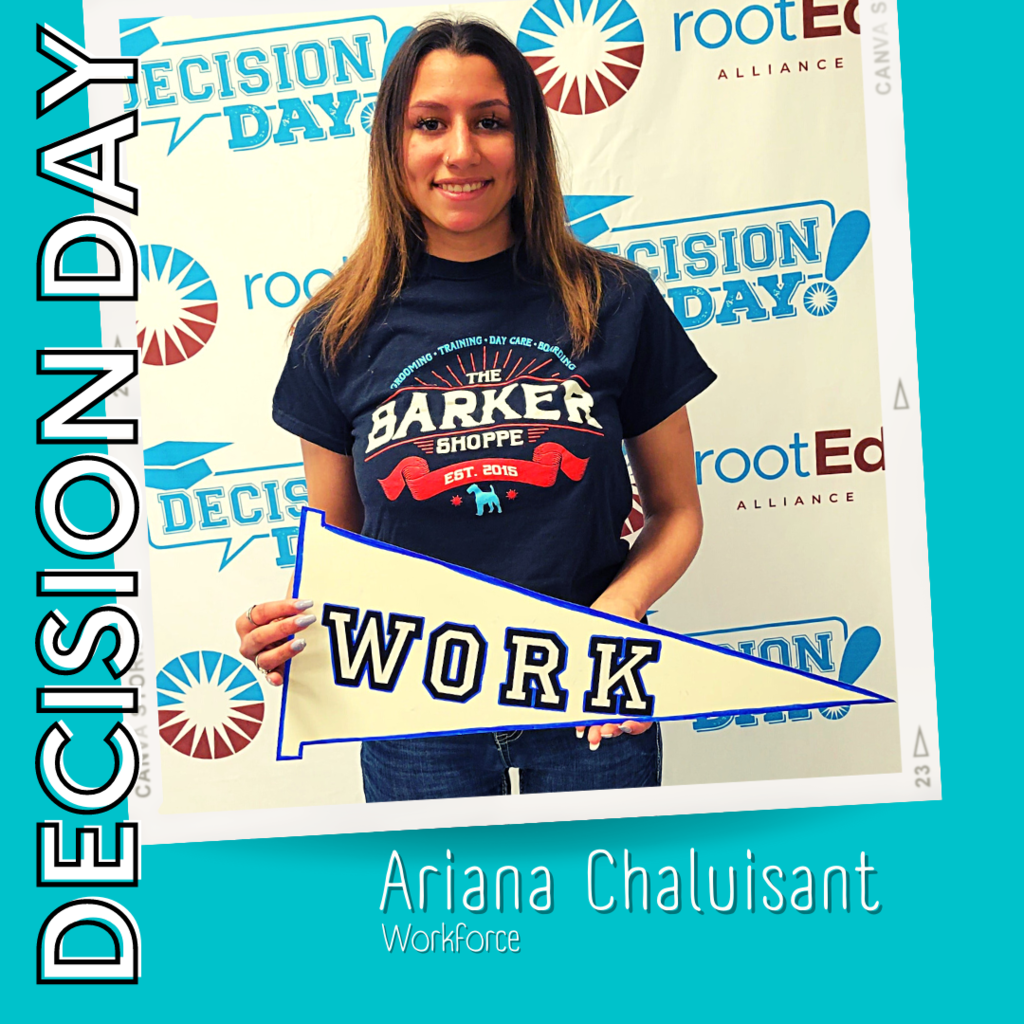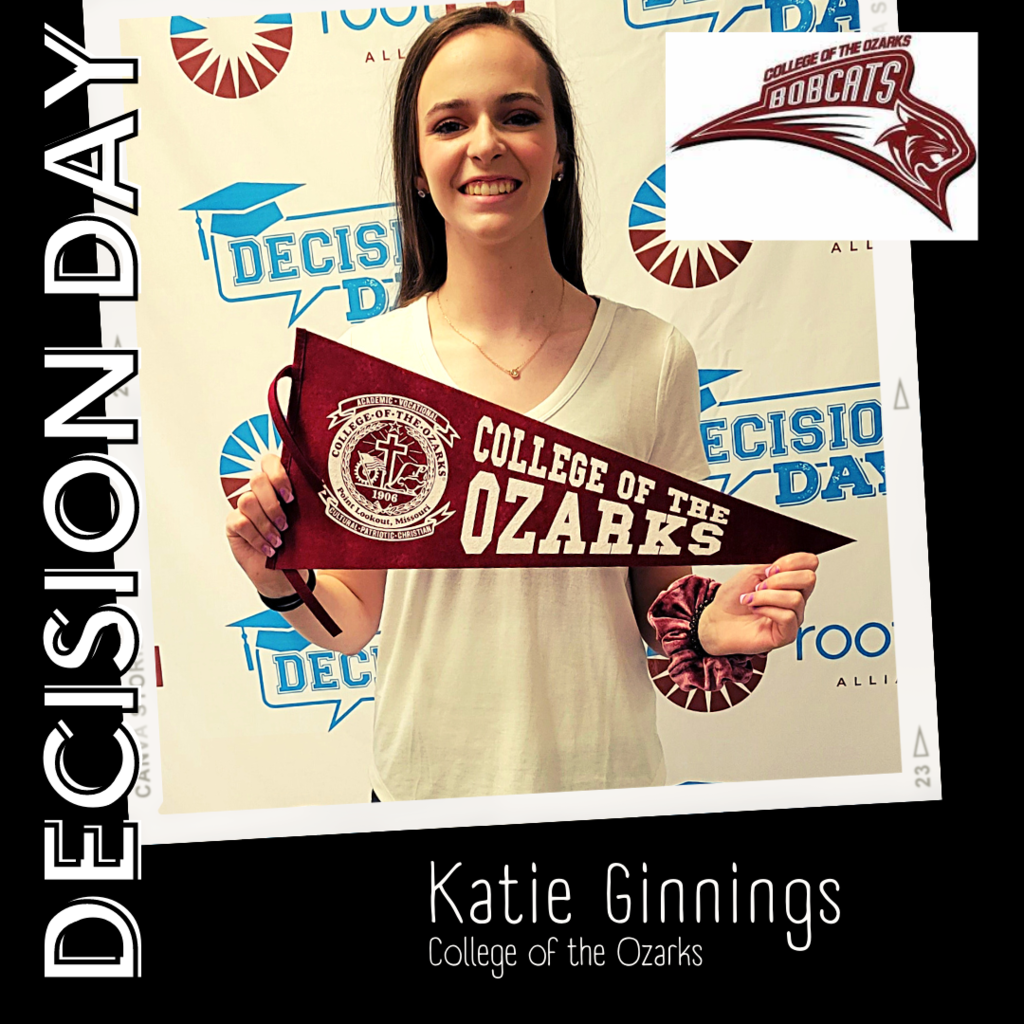 #decisionday2022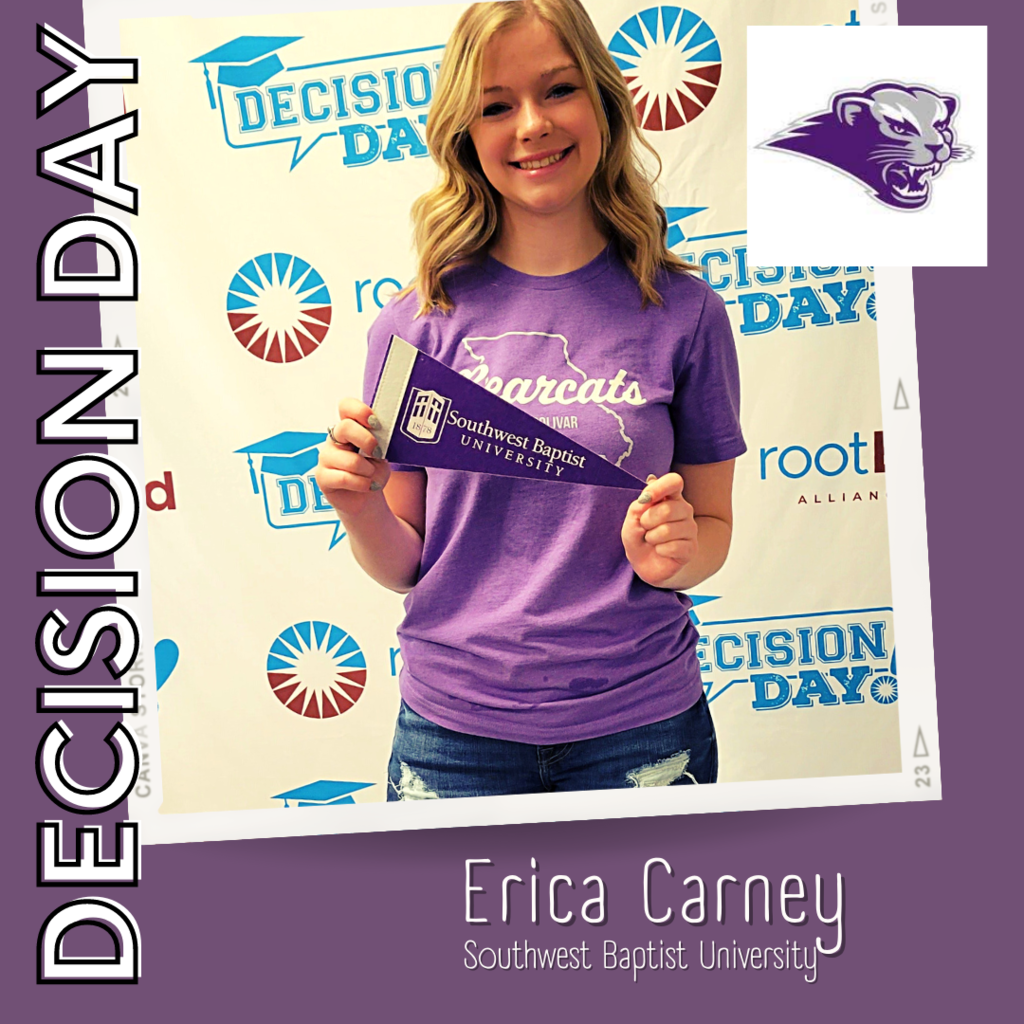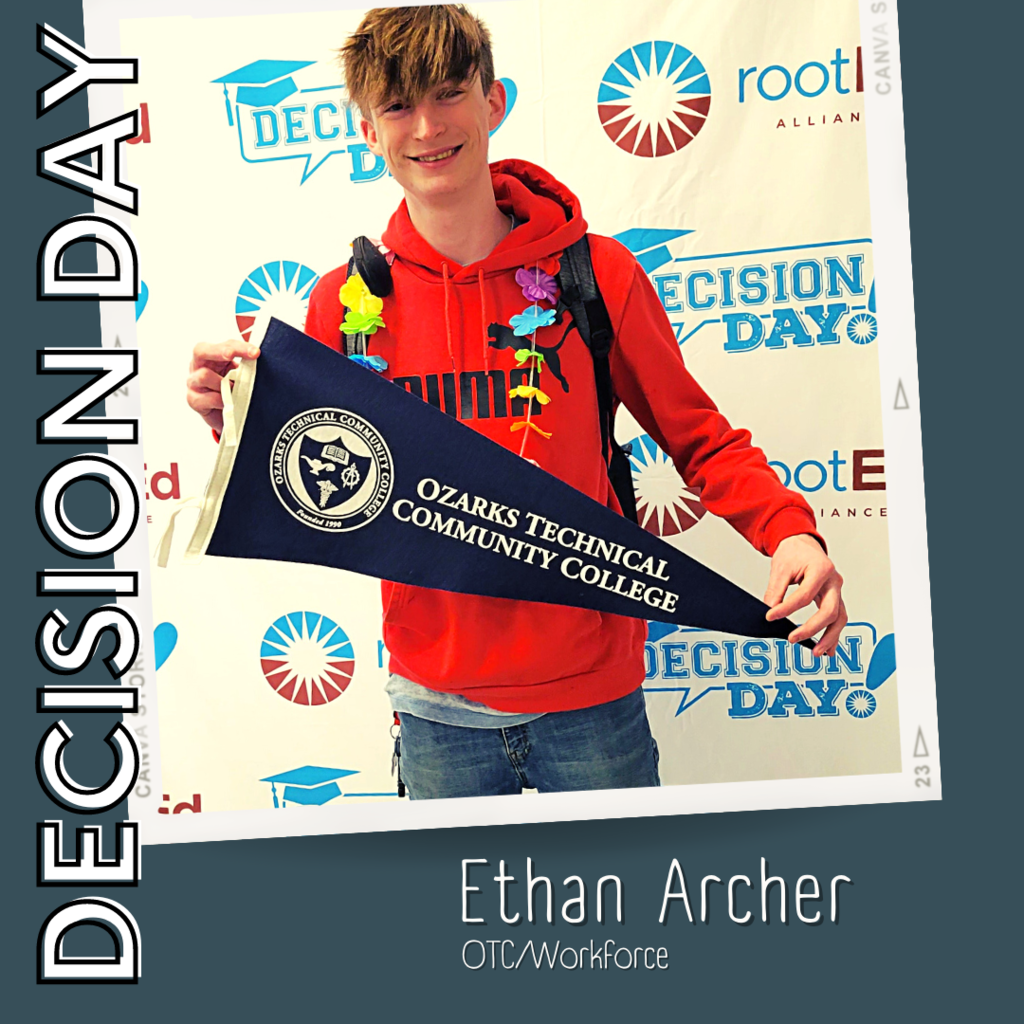 Seniors participated in Decision Day festivities on Friday, April 29th. We have seniors who are entering the workforce, joining the military, and going off to college or technical programs. We are so proud of the hard work they have put in at WHS, and wish them all the best in their next adventure! #decisionday2022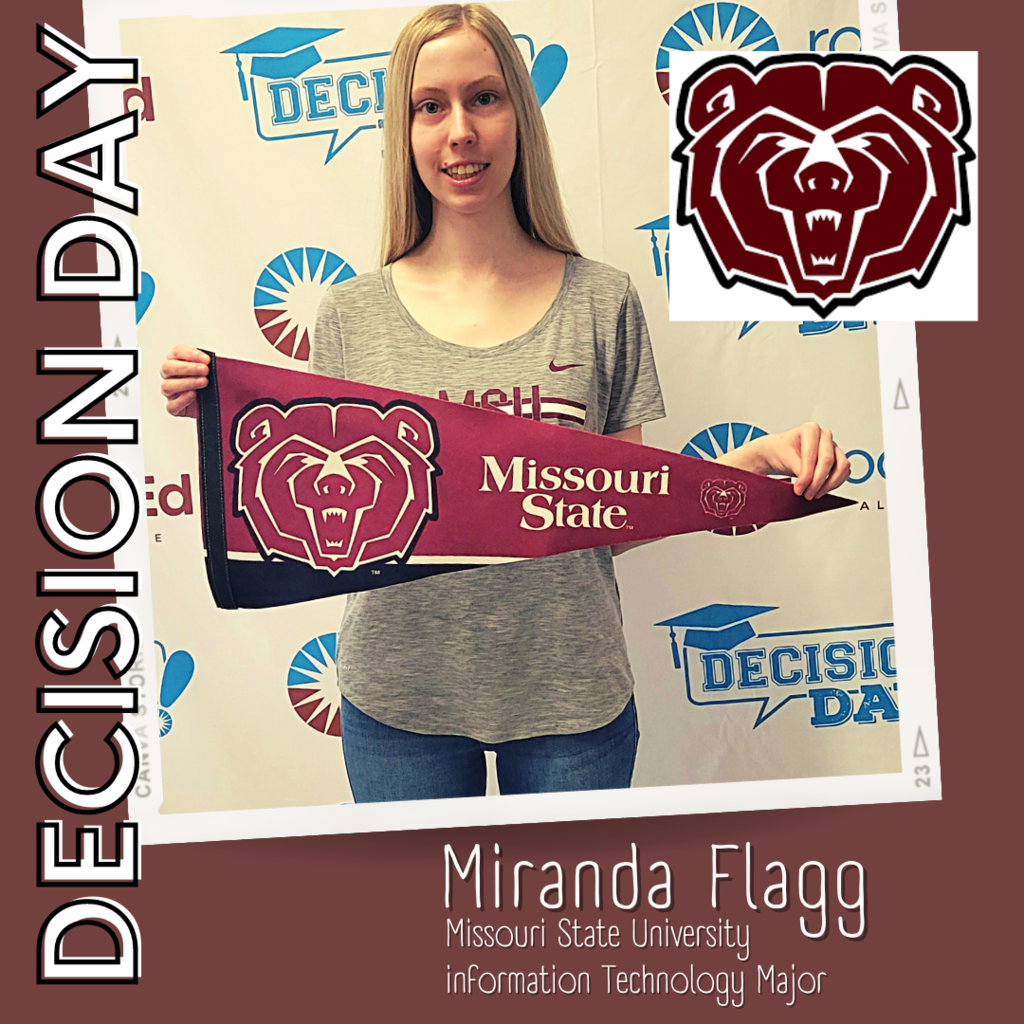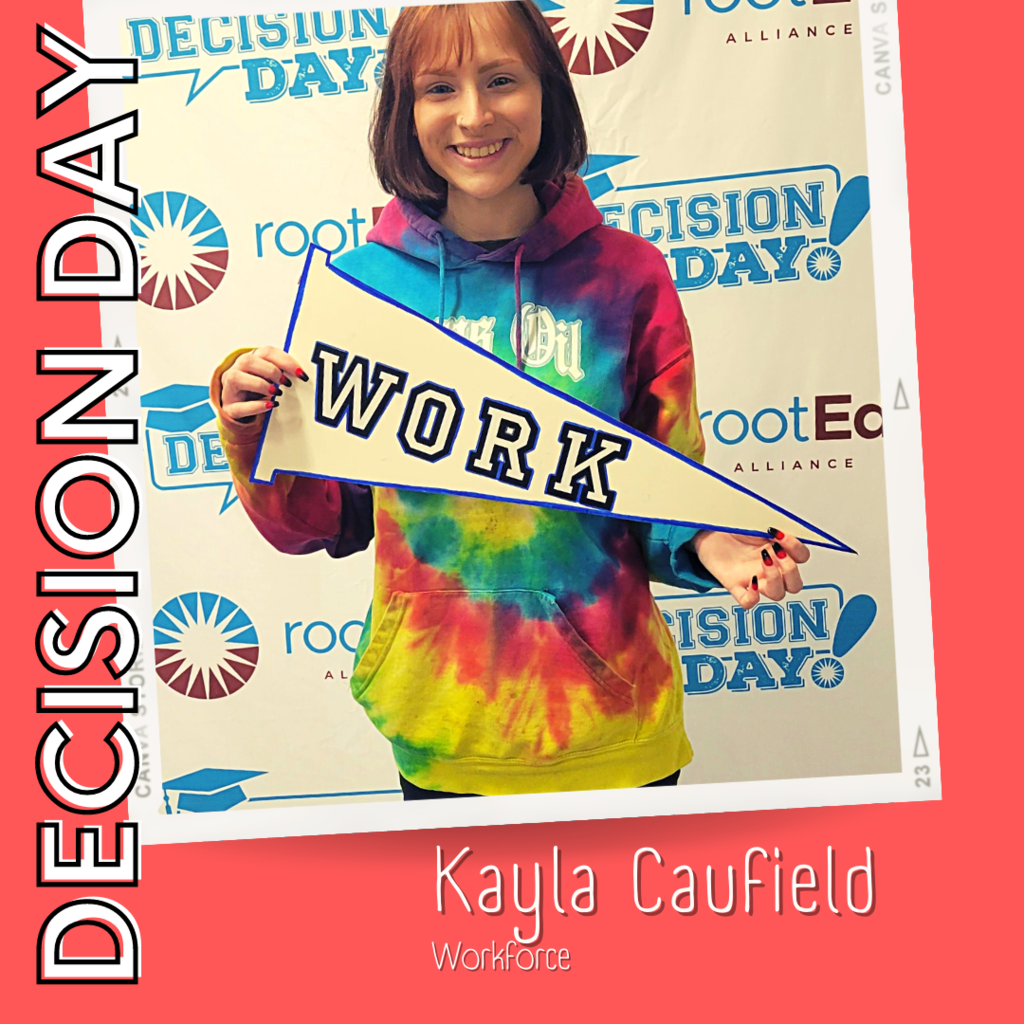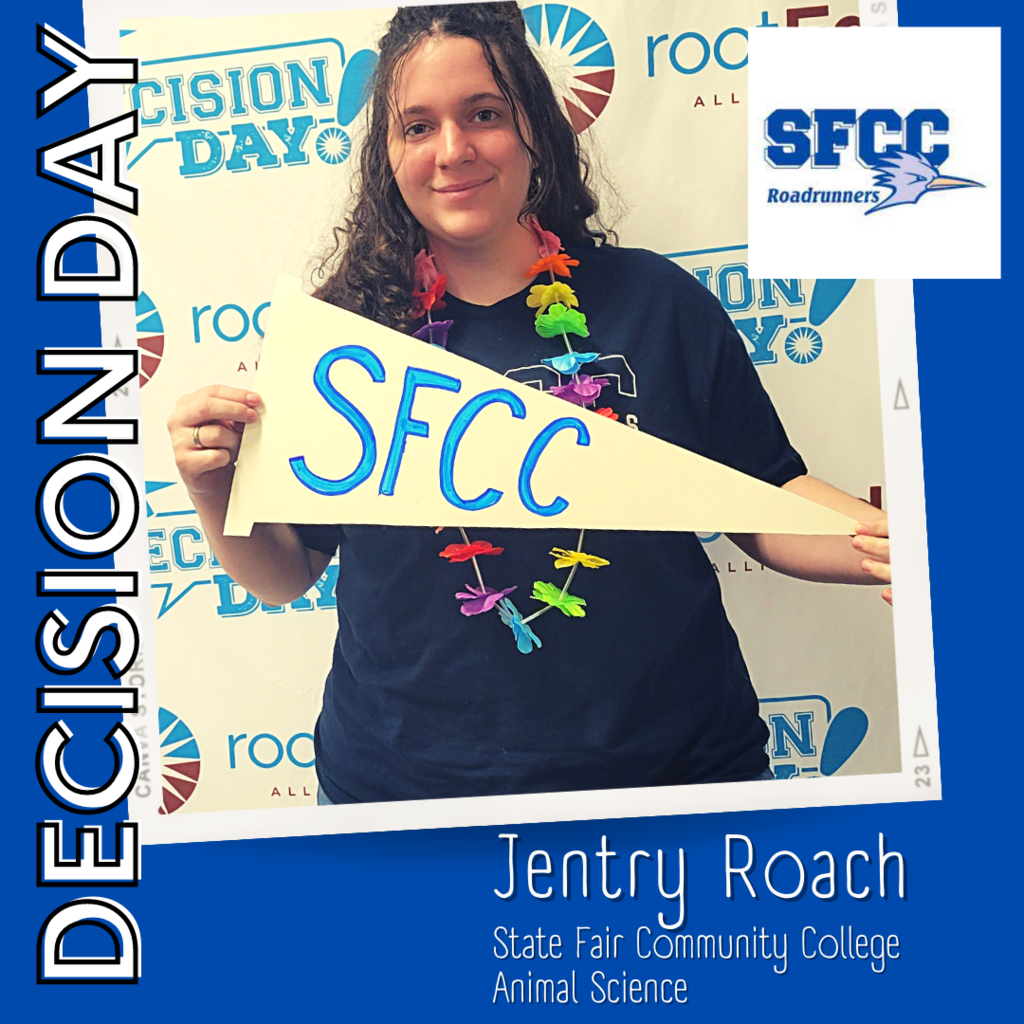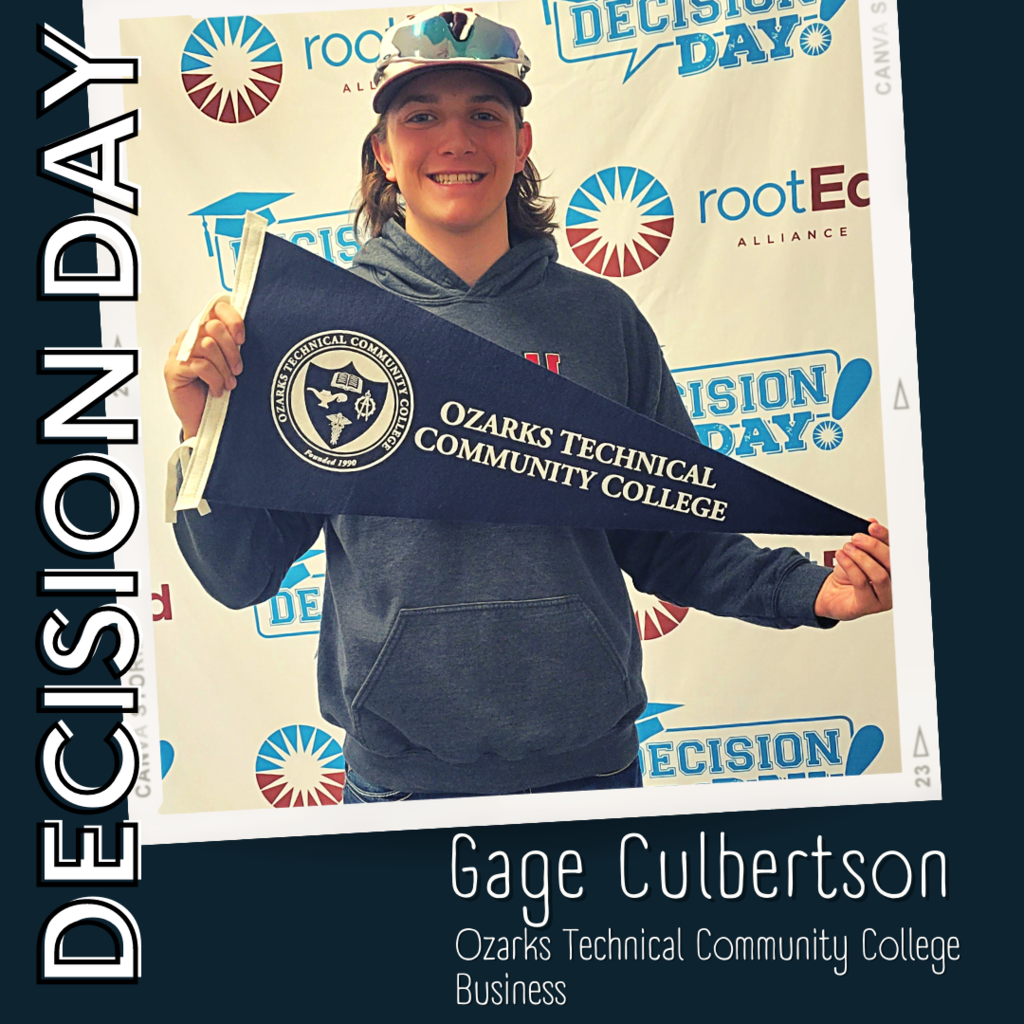 Tigerstrong Tuesday! The Weaubleau School District has been celebrating teachers & staff every Tues. We wouldn't have the success we enjoy without these dedicated people. For Teacher/Staff Appreciation Week we are recognizing our entire Weaubleau Team! #tigerstrong #TeacherProud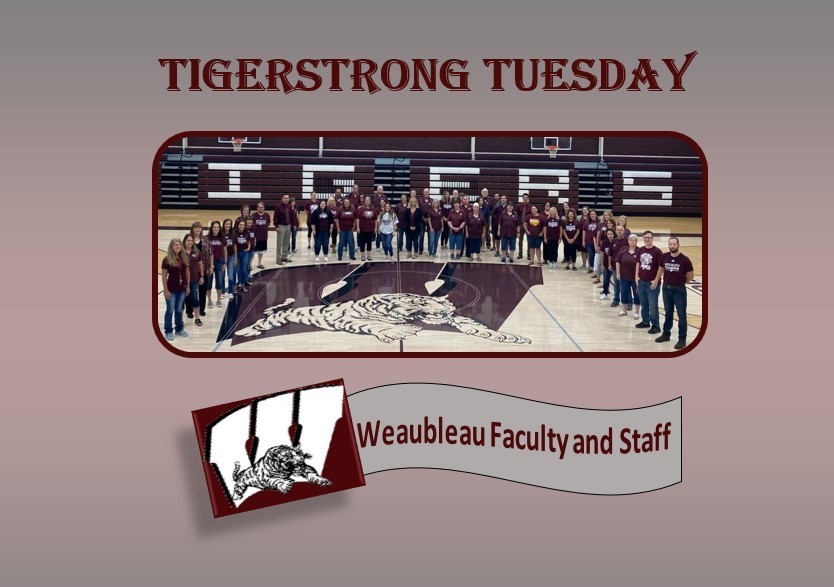 The eighth grade class travelled to St. Louis on Friday. Students did a scavenger hunt at the Museum of Westward Expansion, rode to the top of the arch, and explored the City Museum.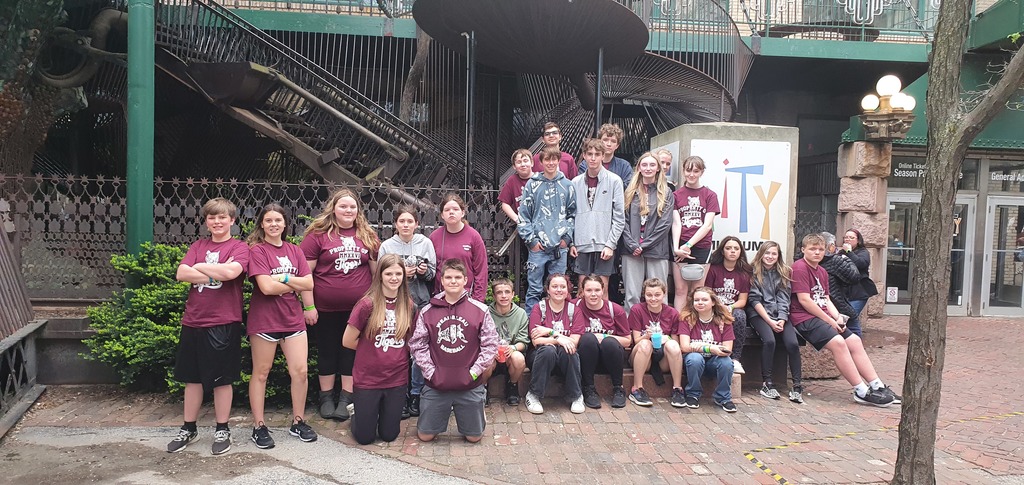 Several of the track members were able to compete last-minute at the rescheduled School of the Osage Warpath Relays. Nicole Carney brought home 1st in shot-put, Grayce Hostettler took 1st in discus, Gage Johnson placed 3rd in the high jump, and a relay team of Aden Hicks, Mikel Peŕez, Gage Johnson, and Caleb Fowler took 4th in the 4x200m relay. Great effort by our Tiger Track team!