#TeacherExperts provided in-house PD opportunities for each other. They learned about the new interactive tv's, Google docs and forms, FlipGrid, Loom, Jamboard, and Green Screen. Thankful for opportunities for teachers to collaborate with colleagues.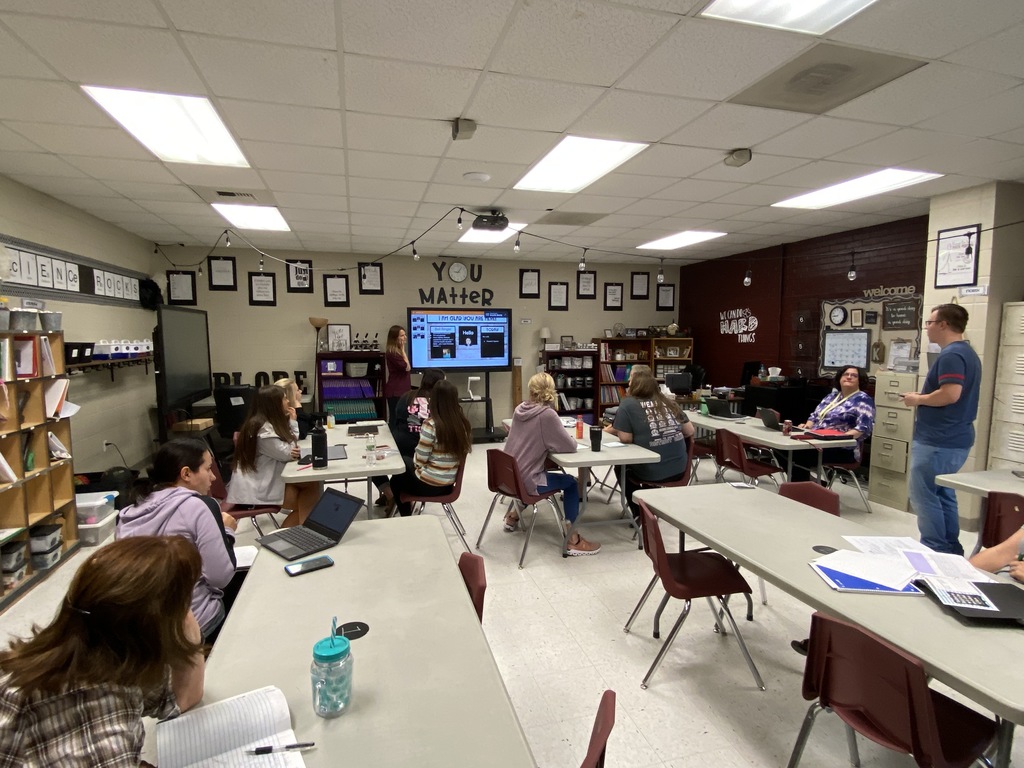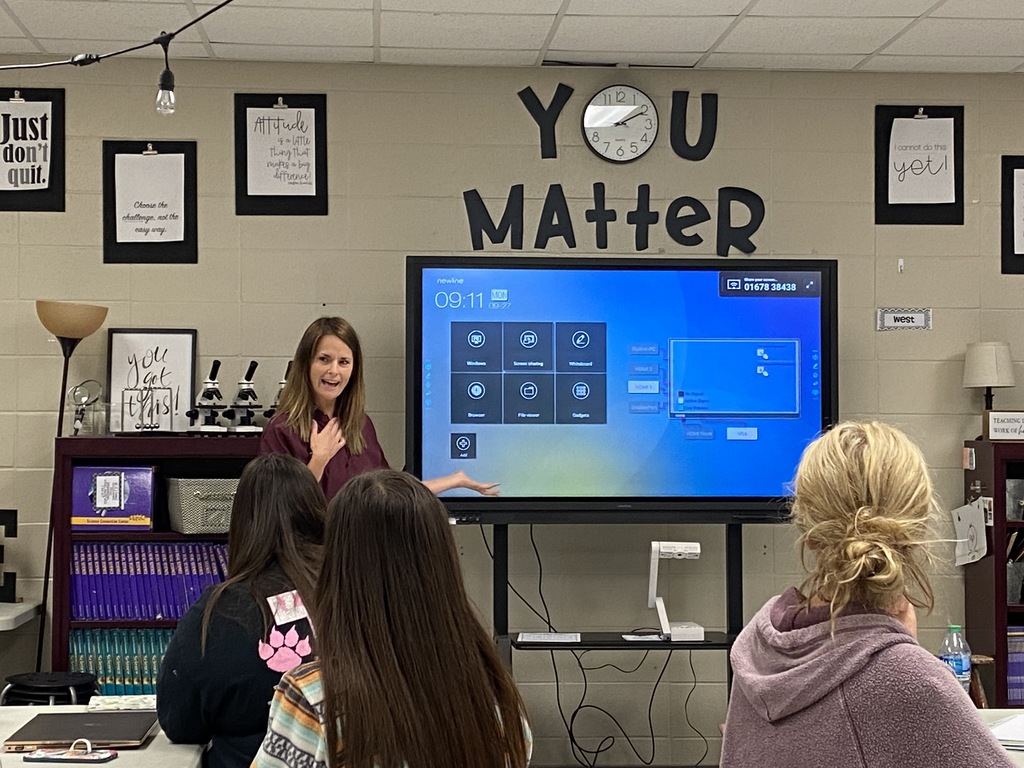 With the help of the green screen, some of the teachers took a trip to the beach yesterday for PD.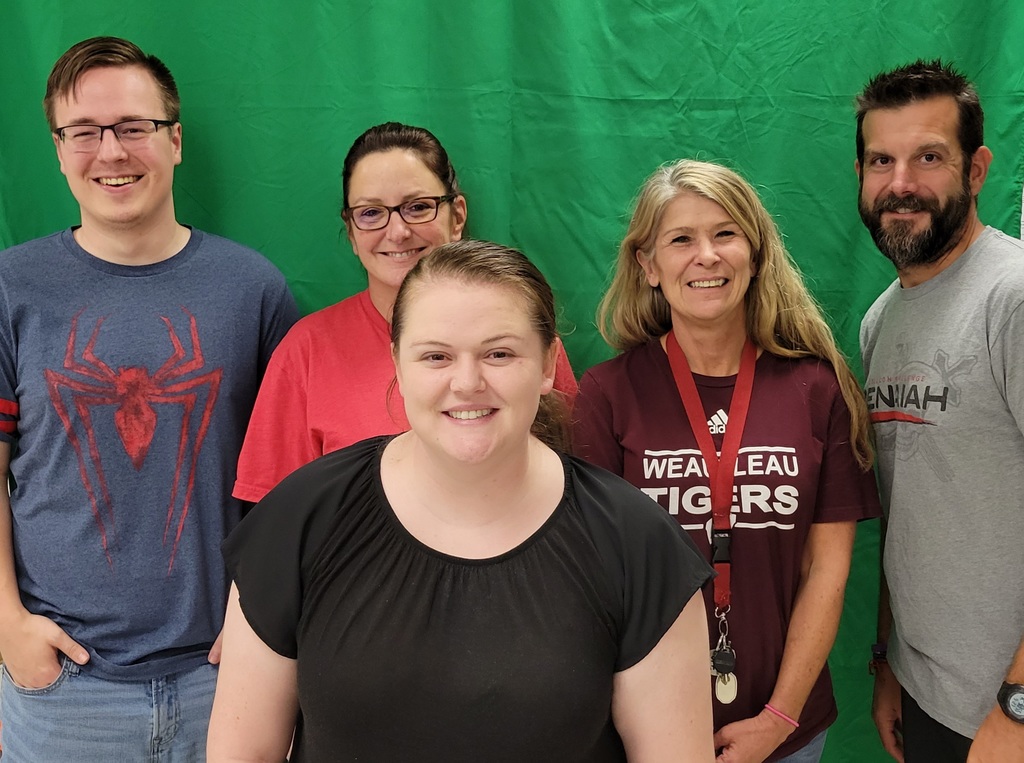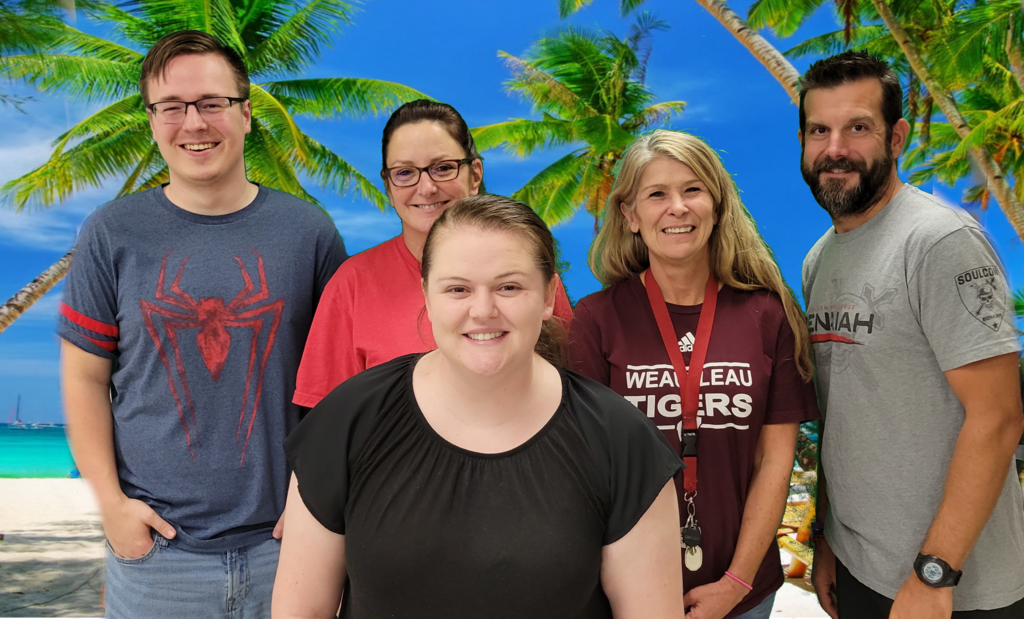 First grade working hard to practice spelling words on our letter trays.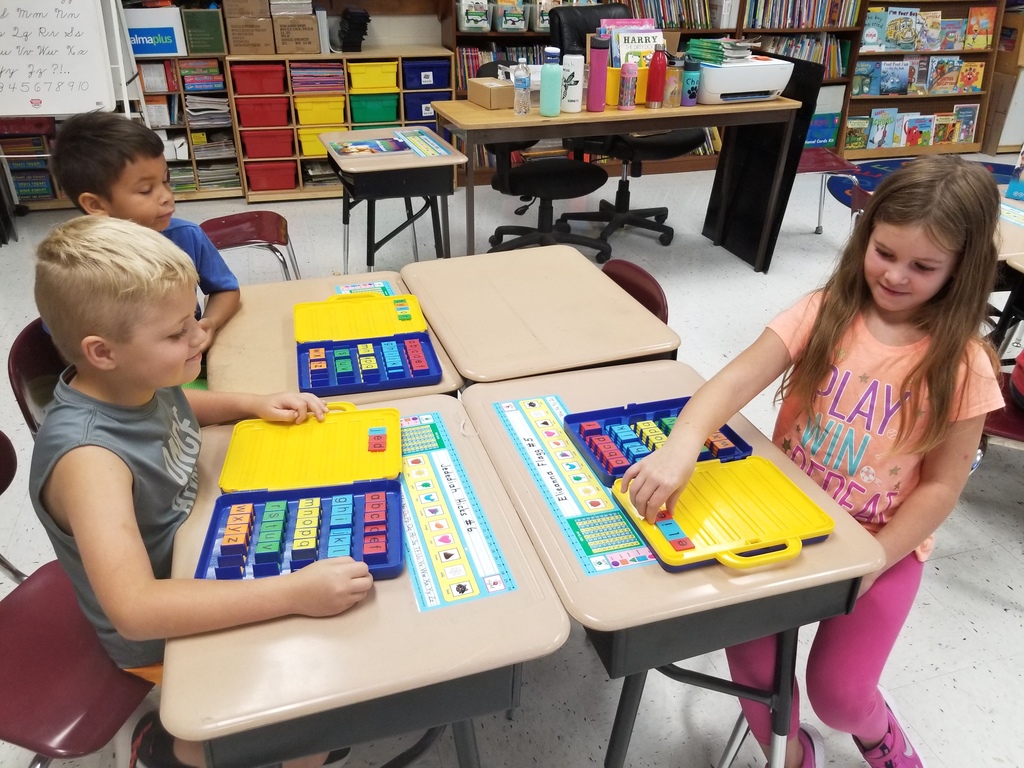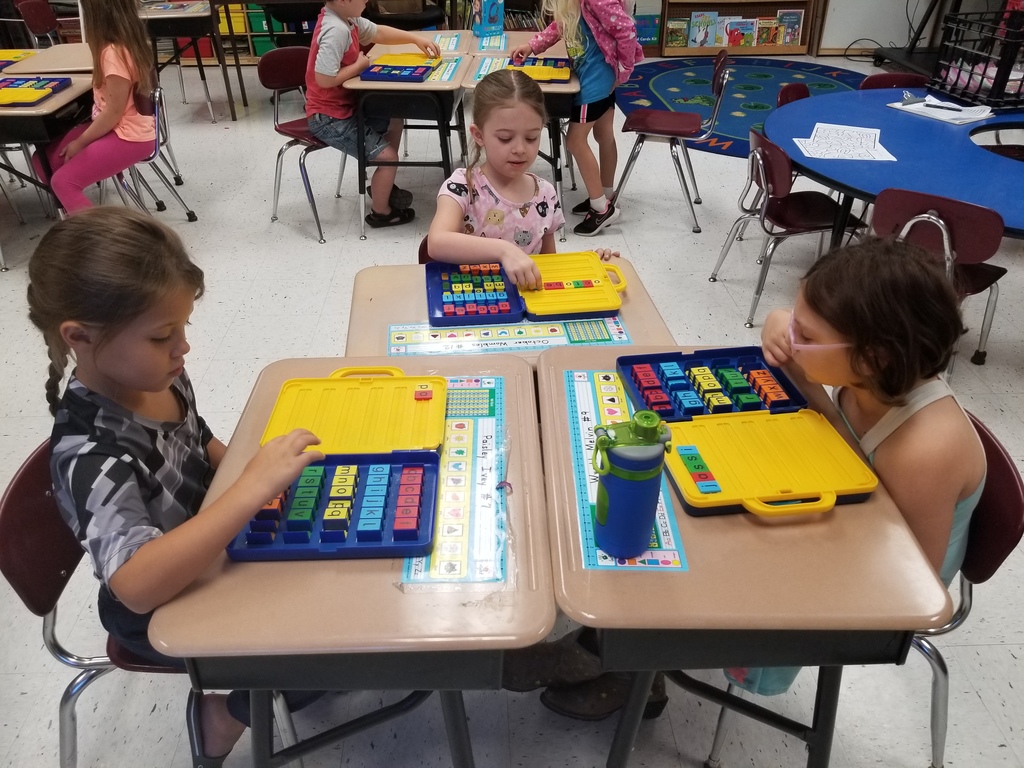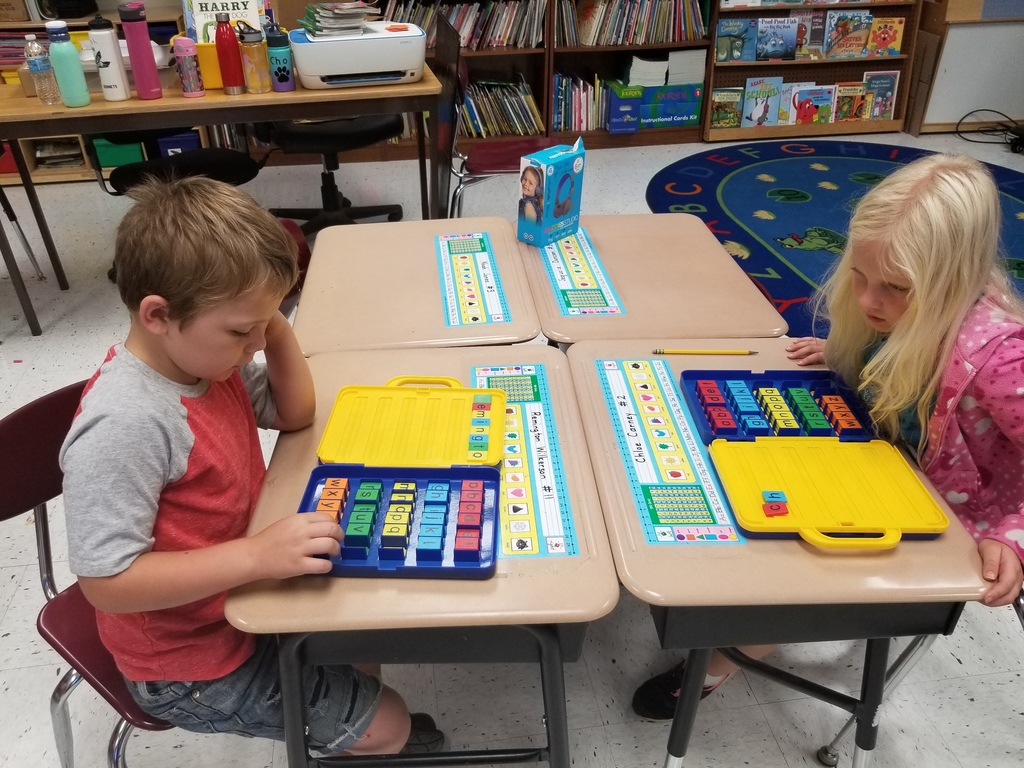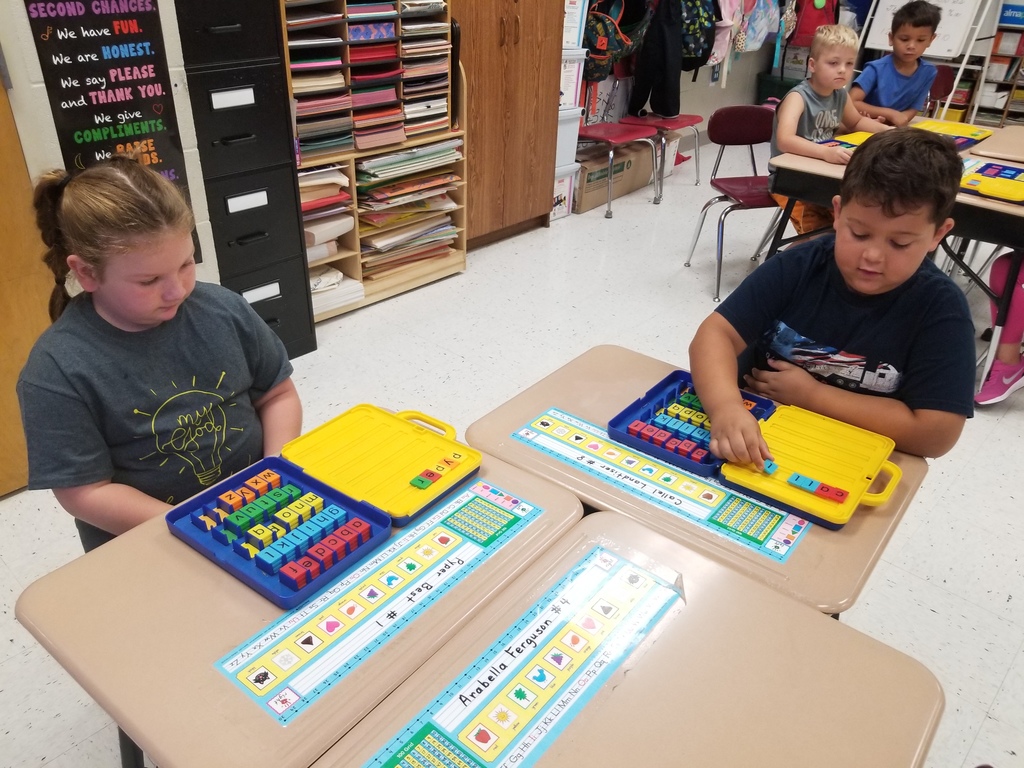 Our Jr. High boys and girls basketball teams participated in the Humansville Tournament last week. The girls were tournament champions and the boys won 2nd place. Not pictured with the girls was Sabrina Loehr, Julia Peterman, and Sophia Weaver.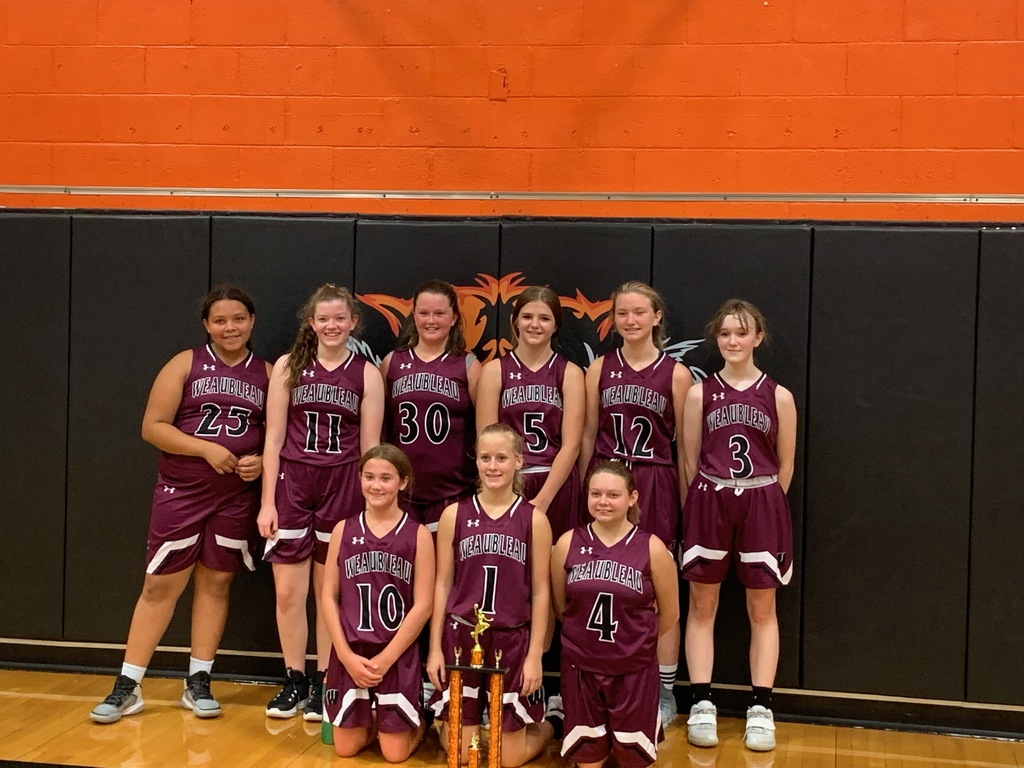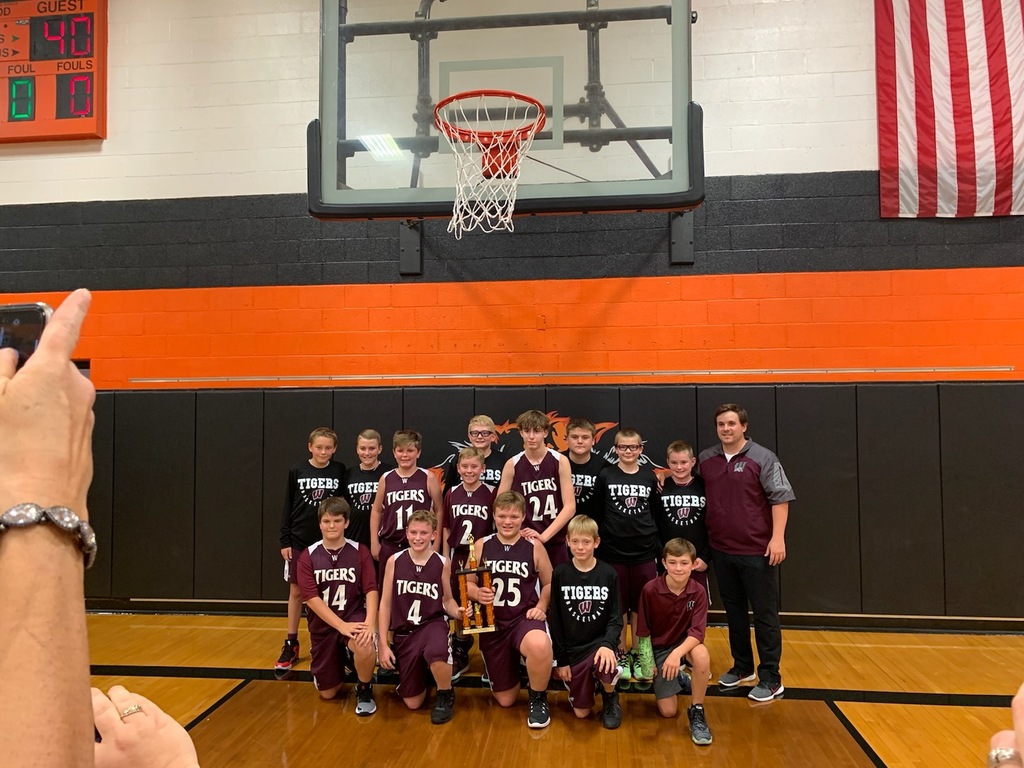 Mrs. Peterman's eighth grade students had a trial for the narrator of the short story "The Tell Tale Heart." Students served as jurors, lawyers, and witnesses. After the trial, students did a Zoom call with a lawyer to discuss the trial.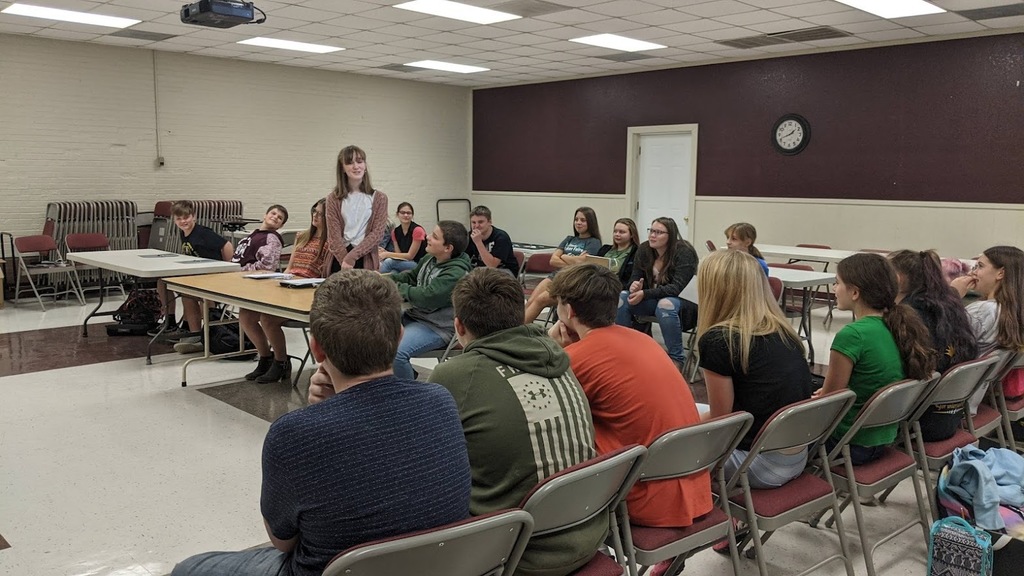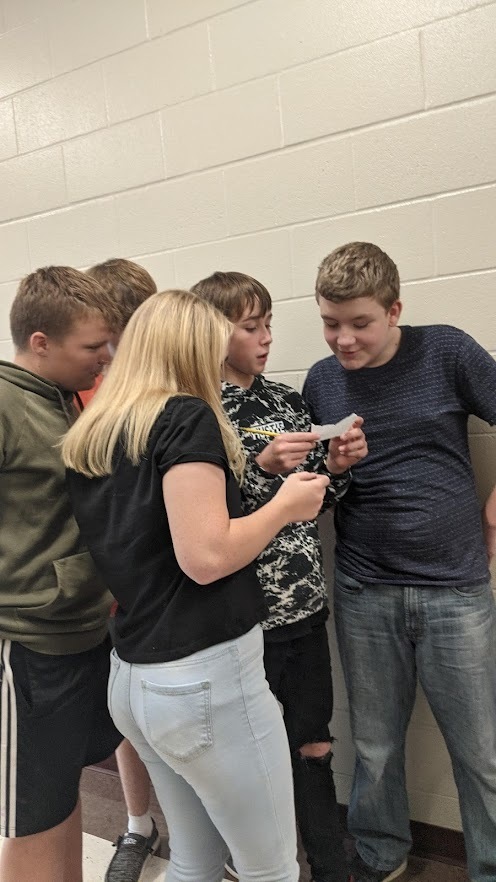 Weaubleau 8th grade poses for a class picture.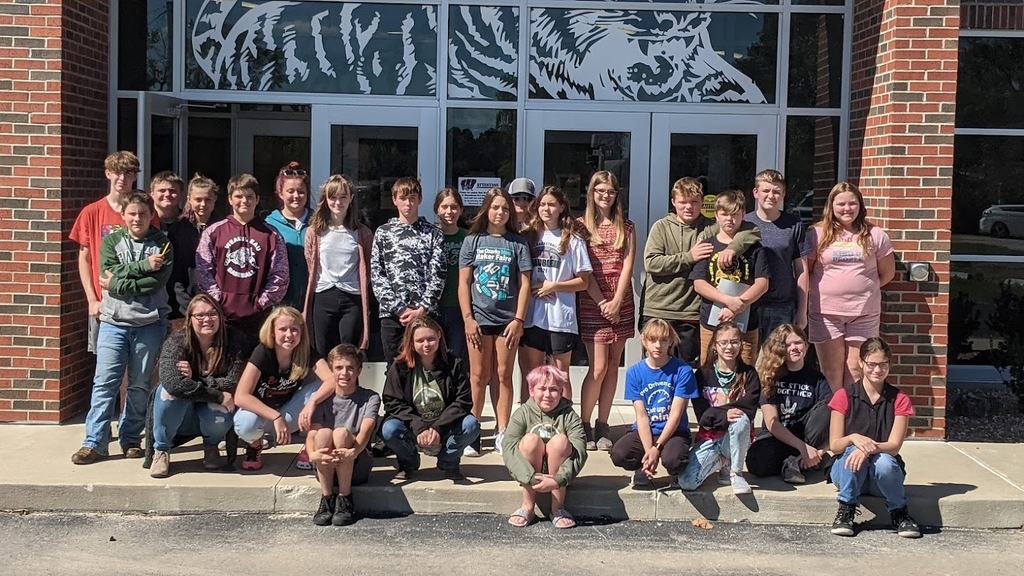 Weaubleau students travelled to SBU to watch the play The Little Prince.

This week Mrs. Ott's class read the story Pop's Bridge. After, we pretended to be bridge builders too and built bridges using toothpicks and marshmallows!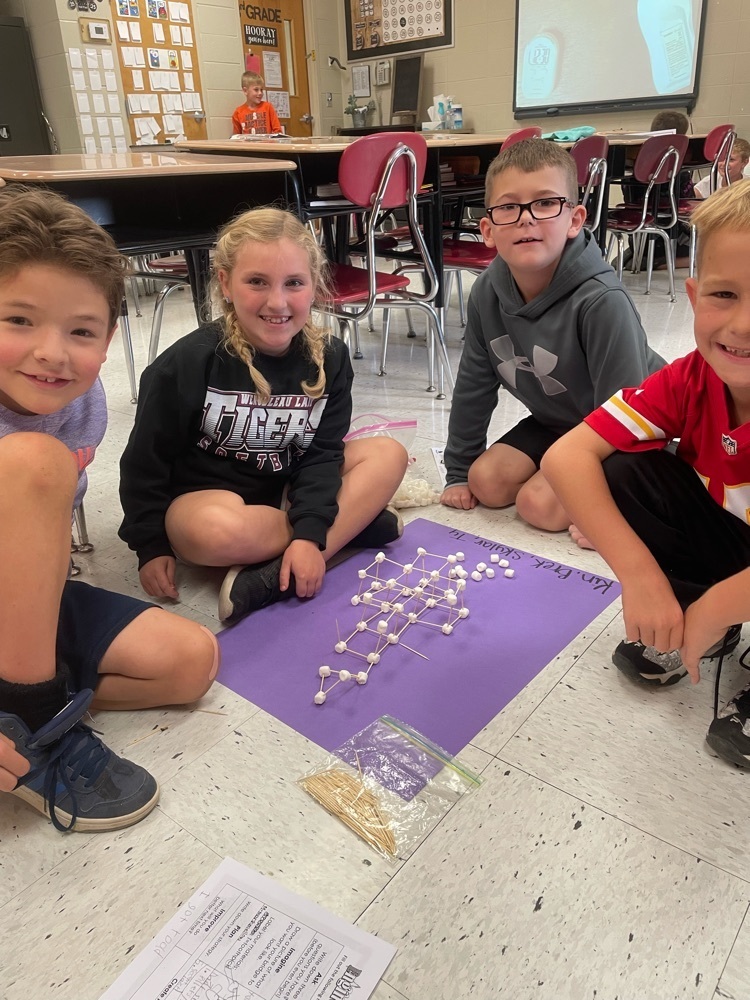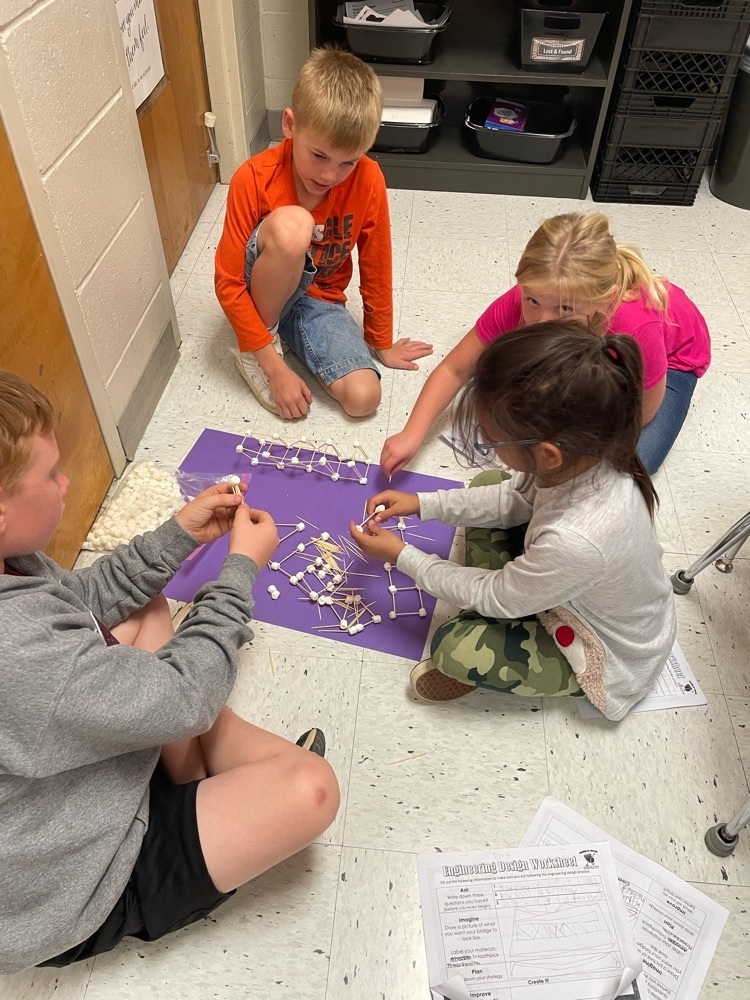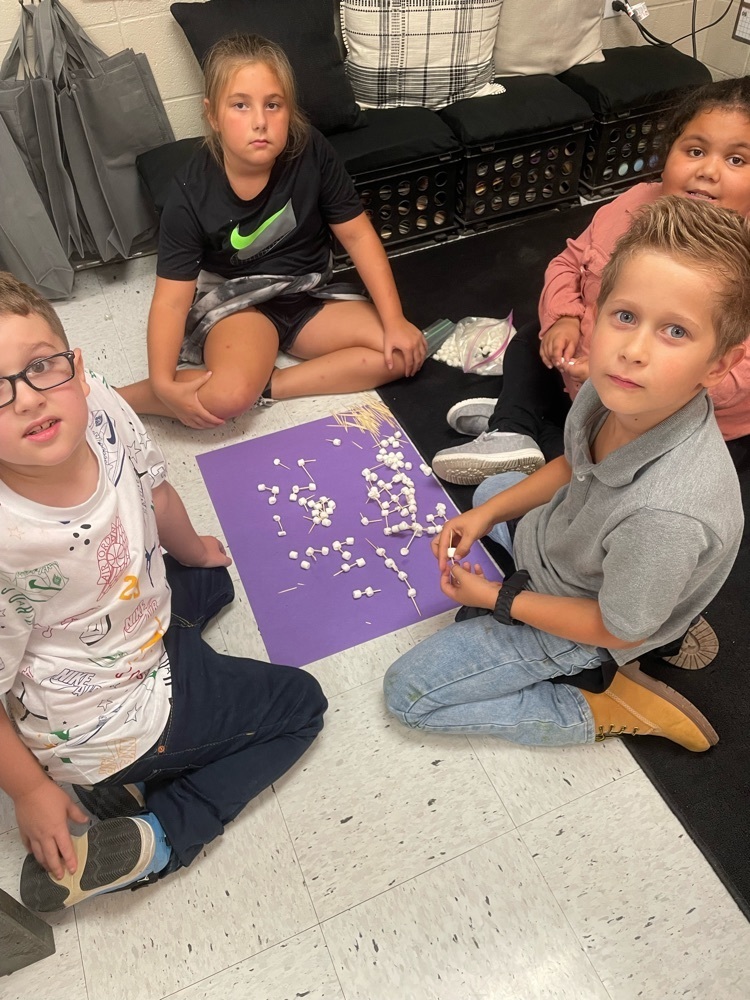 Kindergarteners working on their name kits.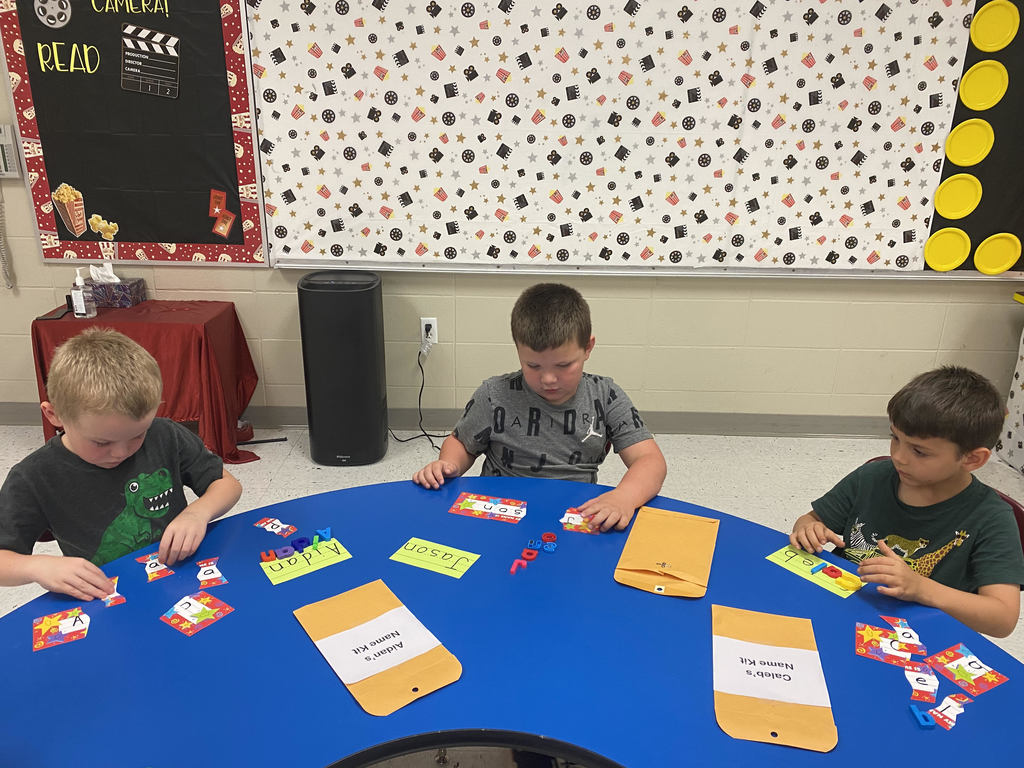 Kindergarten has been learning about weather this week so this morning we practiced writing our sight words and names in the clouds!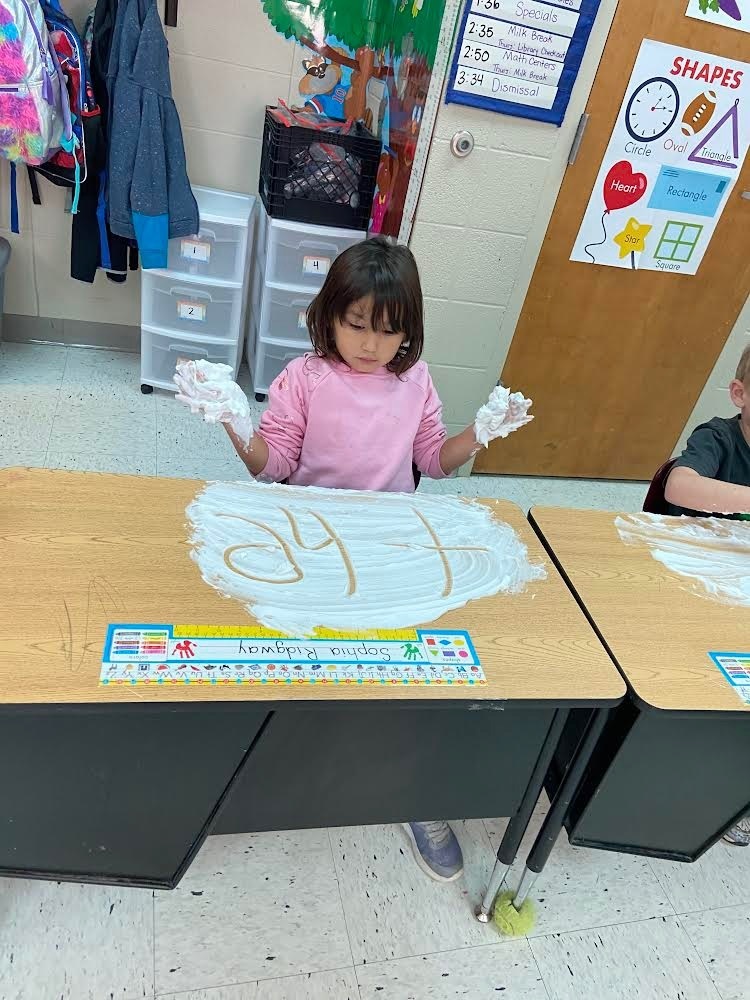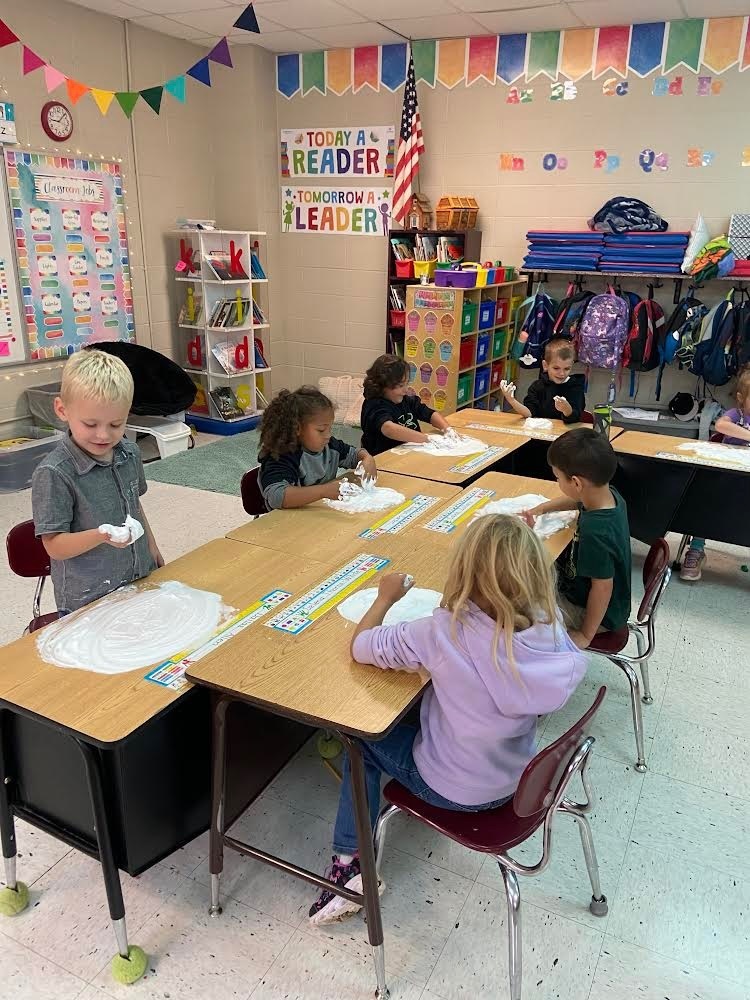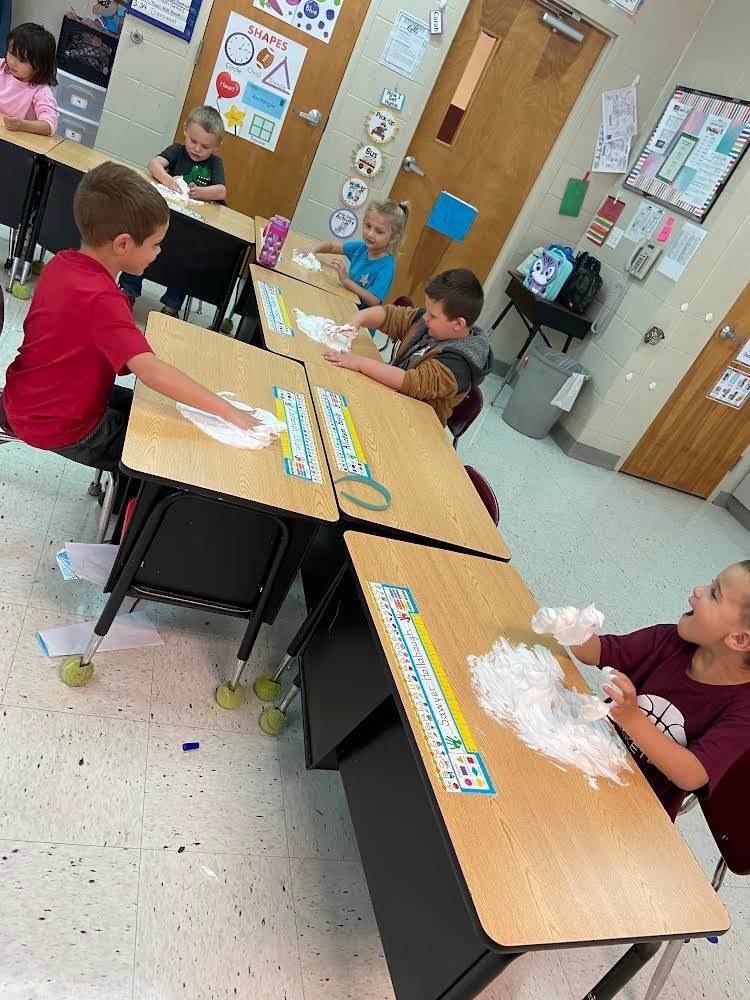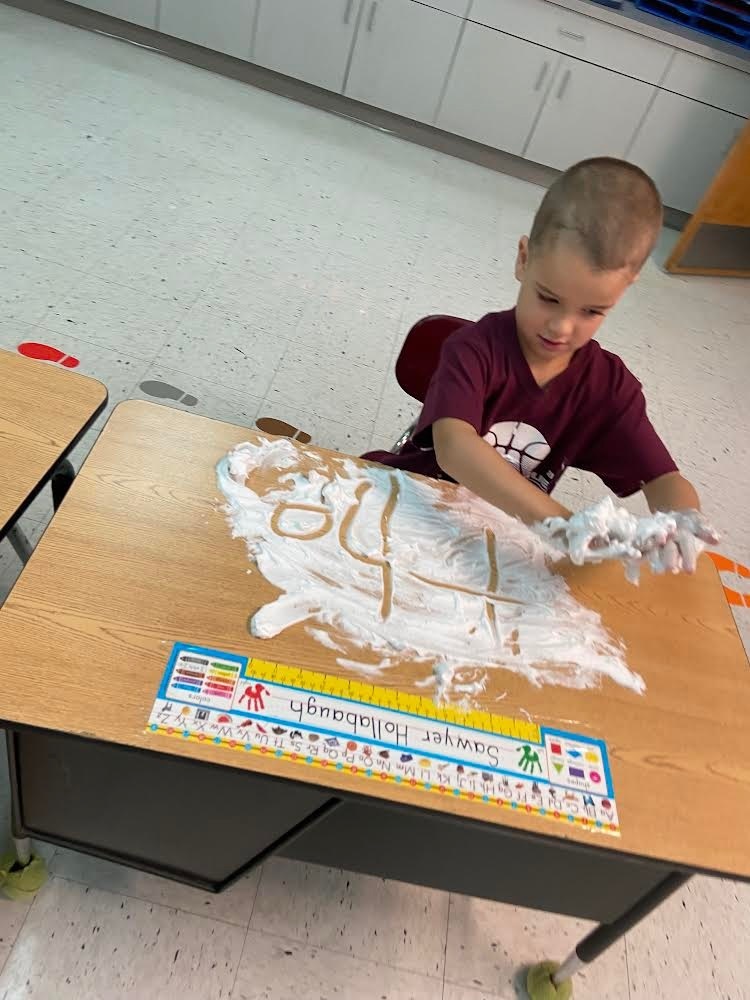 CORRECTION: Vo-Tech will not be in session Monday Sept. 27 or Friday Oct. 1.
Vo-Tech will not be in session Monday Sept. 29 or Friday Oct. 1 due to Clinton schools not being in session those afternoons.
Weaubleau See You at the Pole.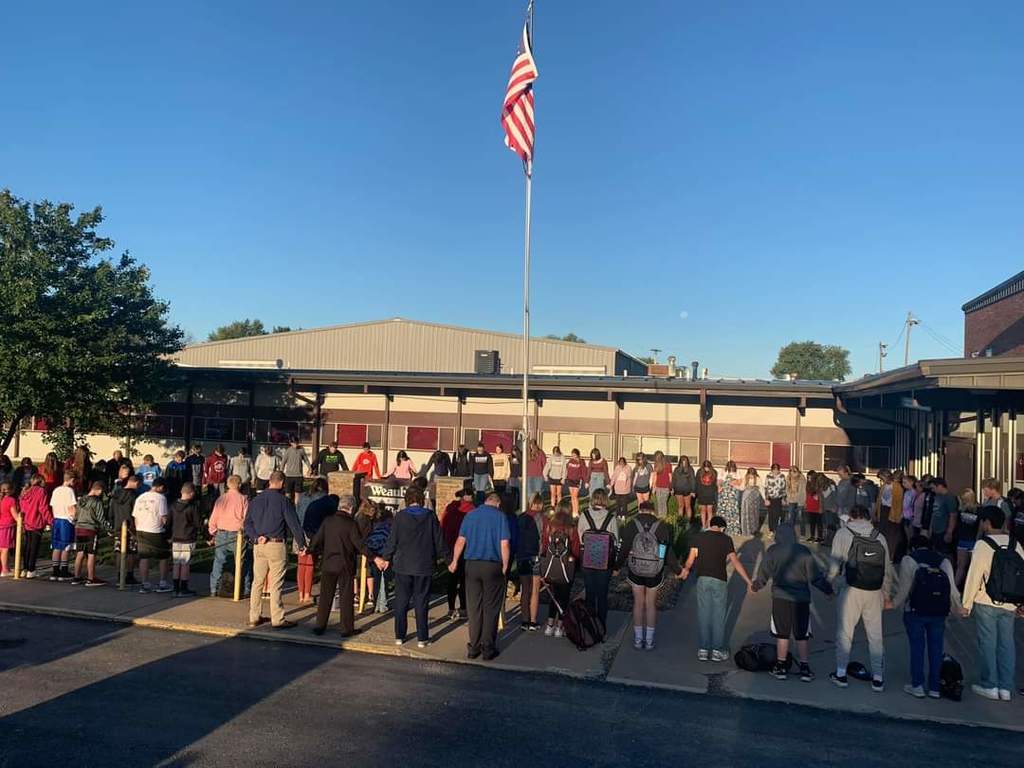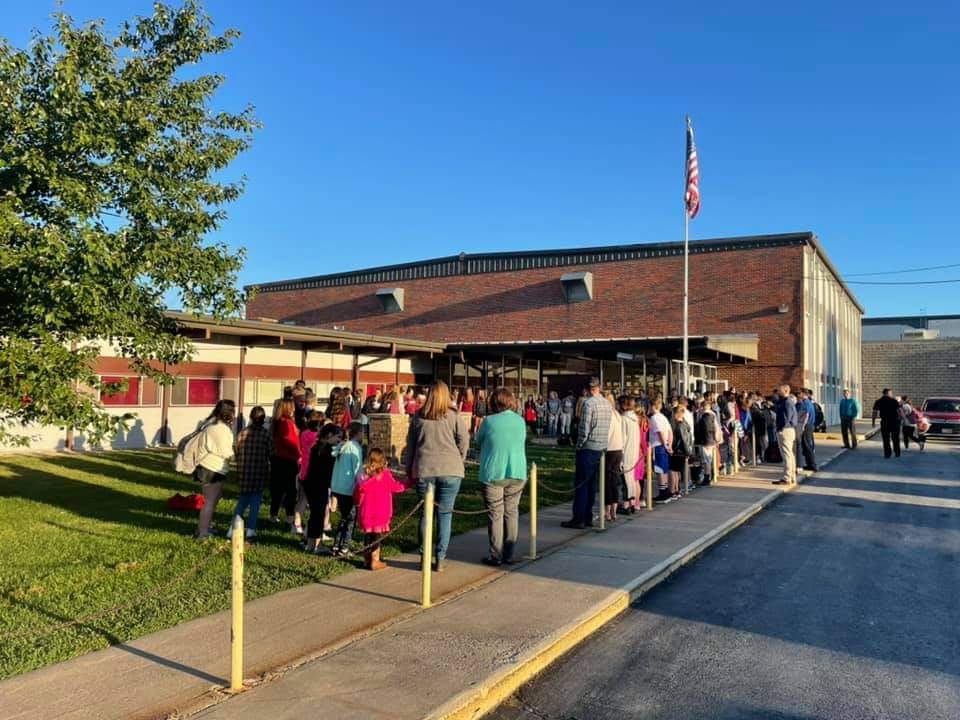 The baseball game at Macks Creek today (9/21) has been cancelled due to poor field conditions.

Reminder-No school tomorrow or Monday. No votech tomorrow, but votech will be in session on Monday. Have a great weekend!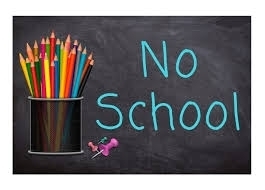 Humansville Jr. High Basketball Tournament #tigerstrong
Mrs. Peterman's seventh-grade reading class completed a text-based scavenger about the short story "Three Skeleton Key."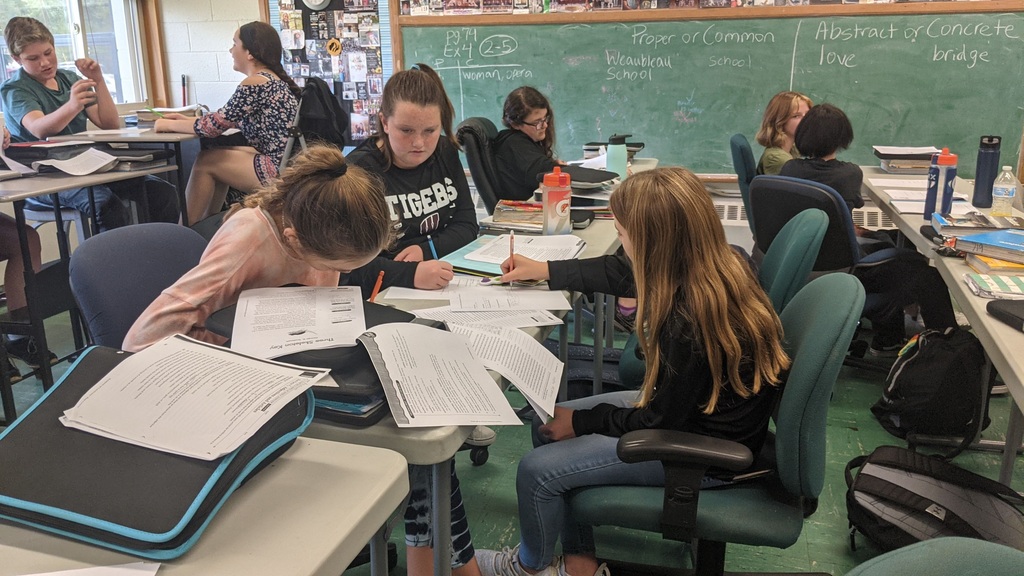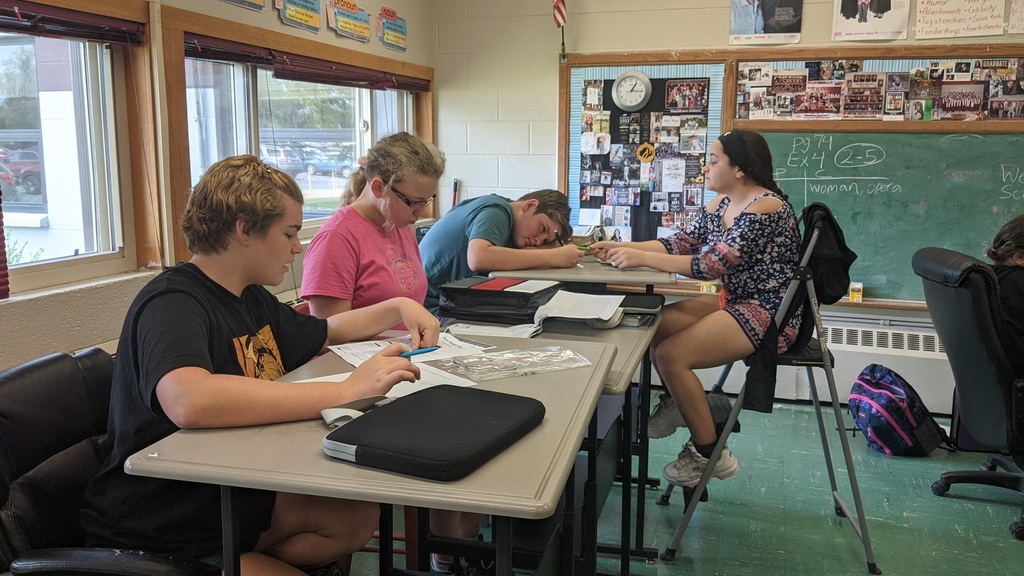 Weaubleau Lady Tigers Softball Tournament Bracket #tigerstrong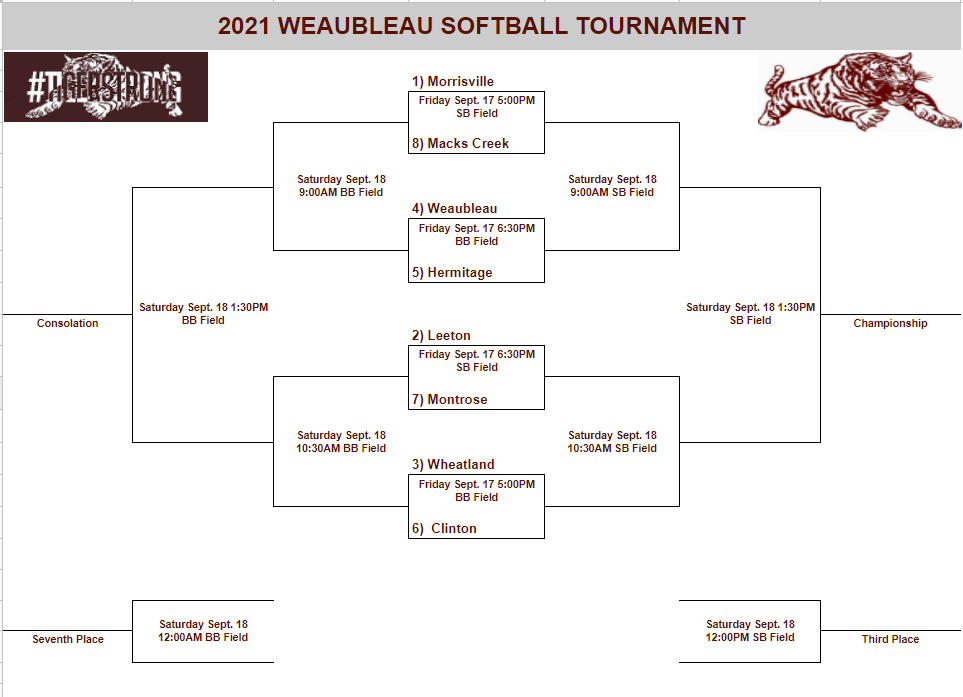 THANK YOU to Martin Prairie Farms for donating a cow and Wilbur and Miriam Durnell for covering the processing. The goal of Mo Beef Kids is to provide more beef, more often in the lunchroom, while implementing food and nutrition education in the classroom.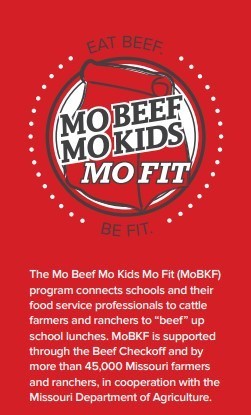 The baseball game tomorrow (9/14) vs Humansville has been canceled. Make-up date TBD.