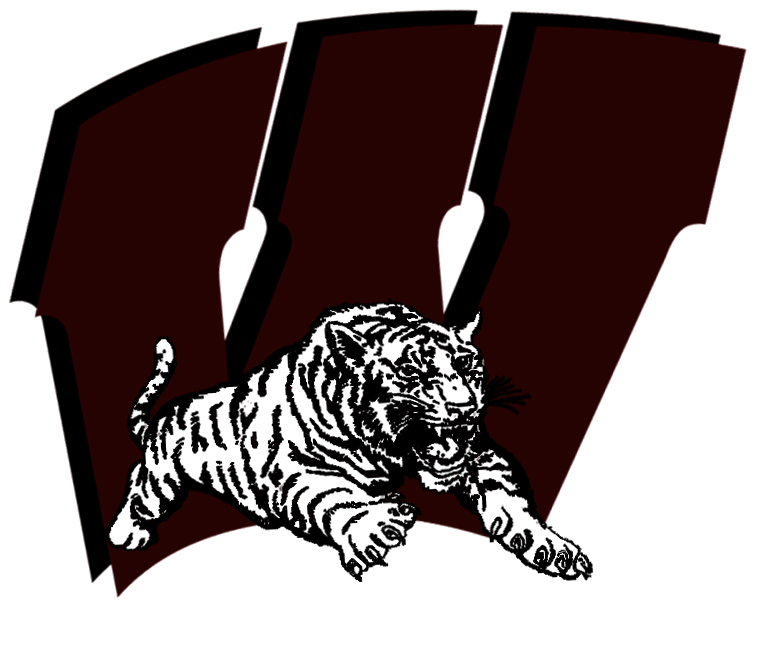 WHS Student Daily Bulletin: Updated Thursday, January 14
Brandy West
Friday, March 13, 2020
Lunch: Chicken fried steak, mashed potatoes & gravy, carrots, salad bar and milk.
Pledge: January 12-15 Jadyn L.
HS Basketball: @ Skyline 7:20-Boys
Lost and Found: Seeing glasses with metallic blue frame. Found on Anna's bus this morning. Pick up at the HS office.
The PSAT Test will be given on Tuesday, Jan 26th. The Preliminary SAT, also known as the PSAT/NMSQT® (National Merit Scholarship Qualifying Test), is a practice version of the SAT exam.The test is generally recommended to high school juniors who rank in the top 25% of their class. The cost of the test is $17...students eligible for Free/Reduced Lunch can take the test for free. Space is limited. Interested students should sign up in the counselor's office by Friday, Jan 22nd.
Juniors: All Juniors will be taking the ASVAB test on Wednesday, January 27th, 1st-4th periods. The ASVAB is an aptitude test that can help students determine their career interests/abilities and also determine their direction for college. Any Senior who would like to retake the the ASVAB on this date, should let Mrs. Seay know by Friday, Jan 22nd.
Jostens will be here to meet with Sophomores on Thursday, Jan 21st @ 9a with Class Ring Information. They will be back on Friday, January 29th @ 9a for Class Ring Order Day.


Grade Cards: You can pick it up at the HS office if you didn't receive yours last week.
Attention Seniors! It's time to get pictures together for the Senior Slideshow. We need up to 5 baby/little kid pictures and up to 5 Senior pictures. If you don't have your Senior pictures yet, go ahead and turn in your baby/little kid pictures.
Pictures can be given to Mrs. Hubbert or you can email them to her:
jeri.hubbert@weaubleau.k12.mo.us
As of 12-16-20
If your name is on the list below, you have at least one overdue library book. Please see Mrs. Hubbert to renew or turn your book in. Thank you.
Middle School
7th grade – Gracie A. (2 books), Lavon C. (2 books), Adrianne D., Elisabeth G. (2 books), Mae M., Maggie M. (2 books), Brittney N., Julia P., Sophia W. (2 books), Hunter W.
8th grade –Kali A. (2 books), Michael B., Colin C., Blake D., Clayton G. (3 books), Levi G., Julianna H. (3 books), Aden H., Lee L., Shoey N., Dayna R. (2 books), Bryceton S., Michael T. (4 books), Delaney W., Logan W., Phalynn W.
High School
9th grade Tayler A., Mariah B., Araka B., Zachary B., Nicole C., Carter C., Landen C., Jaylee D. (2 books), Blane D., Owen H., Gage J., Keith M., Blaike M., Sutton M., Jasmine S., Dawson S., Trapper T., Kaylin V.
10th grade – Michael A., Haedyn C. (2 books), Meraiah F., Seth G., Elyse L., Isaac L., Hannah M., Belinda N., Sydney P., Branden S., Cooper W., Lileeann W. (4 books)
11th grade – Colton B., Ariana C., Gage C., Katelyn G., William H., Kailin K. (2 books), Austin P.
12th grade – Corey A., Pedro D., Chasity G., Kaiden G., Mirranda H., Celena L. (2 books), Chance P. (2 books), Creek T., Max W.
Ag Department:
Friday, January 15: National FFA Scholarship Due
Tuesday, January 26: Officer Meeting 7:15 am
Thursday, January 28: Proficiency Screening
Upcoming Events :
January 9-16: Skyline Basketball Tournament
Wednesday, January 20: HS History Bowl @ Walnut Grove
Friday, February 5: Third Quarter Midterm
Have a great day!